Kibworth Community Library March 23
"Morning has broken like the first morning, blackbird has spoken like the first bird" ― Cat Stevens.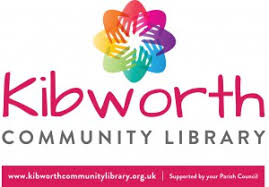 There is nothing like the joyful sound of birdsong to put a spring in your step and make you want to get out in the sunshine. Gorgeous lambs are appearing in the fields with their soft, woolly fleeces.
Speaking of wool, no groans please, tickets are selling fast for our talk by knitting guru Nicki Merrall on Tuesday 21 March. She'll be talking about all things knitting, including her teaching, design and production of patterns, and her book "Fair Isle – knitting and design". Her book will be on sale, as will patterns and wool packs. So get your tickets now for £5. They include our usual delicious refreshments. Doors open at 1.45pm for a 2pm start.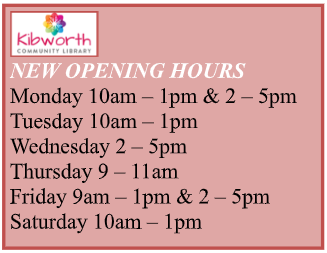 Our next Book Sale is on the Easter weekend, Saturday 8 April and will have plenty of fantastic fiction. Also, all reference books will be 50p and dictionaries 25p. Our author bargain bundles will be on offer again too!
After the success of our Wildlife of Kibworth talk last year, we are moving to warmer climes with a talk entitled "Tales from the Kruger – the Wildlife of South Africa" on Thursday 20 April. There'll be plenty of lovely photographs and tales from the bush. Doors open at 1.45pm for a 2pm start. Tickets are on sale now in the library for £5 and include cakes and tea/coffee.
Our Lego Club is now back to twice a month and the parents are proving to be just as enthusiastic as the kids. For some great family fun come along, it's on the second and fourth Sundays of the month from 10 – 11am. Only £1 a child, and accompanied adults get in for free!
As usual all details about events can be found on our website kibworthcommunitylibrary.org.uk or on our Facebook page
Julie Harrison