Kibworth CE Primary School – Mar '23
Children's Health and Wellbeing Week
13 – 17 February was our annual Children's Mental Health and Wellbeing Week, on the theme of 'Let's Connect'.
The week was packed with activities to support children with their wellbeing. We had a number of visitors into the school during the week. Children connected with their parents and families during the busy morning Toast & Read sessions. They connected with grandparents when they came and shared toys from their own childhoods with the Year 1 children. They connected with the Kibworth Fire brigade; connected with the community by a park litter pick after a talk from the Litter Wombles, and also connected with the community by leaving pebble snake messages of hope in the village.
We thank Dr Monica Quadir, who spoke to Year 5 and 6 about anxiety. Steph who taught the pupils some yoga. Shellie for her work on singing. Sarah for her mindfulness sessions. Emma and her parents and child sessions on art and Sarah for her parent and child massage sessions.  We also had sessions on hand reflexology and positive thinking.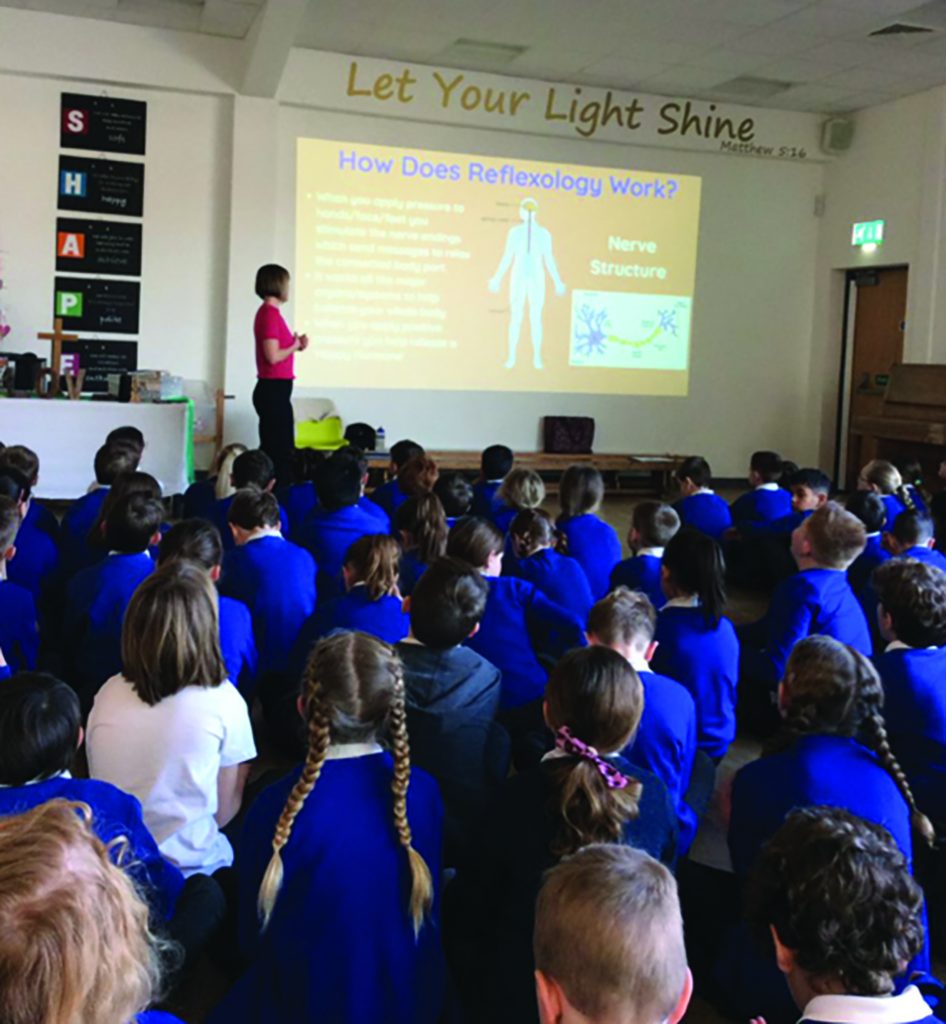 Miss Evans in Year 2 talked about her professional cycling and has even inspired one of our pupils to ride a bike!
The week was completed with a whole school singing session of 'This is Me' to their parents and carers on the playground.
We had a brilliant week and must say a special thank you to Rachel from The Kibworth Mental Health and Wellbeing Fund (found on Facebook).
Danielle Marks
Deputy Headteacher