Bridge 67 – Mar '23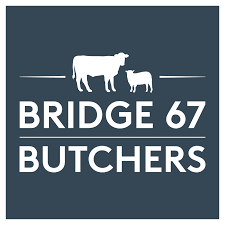 Once again we are looking forward to welcoming you into the calving and lambing sheds at our annual open day. This is on Saturday 25 March at Binleys Bridge Farm, Debdale Lane, Smeeton Westerby, LE8 0QD. Come down to the farm between 11am – 5pm to see the cows calving and sheep lambing. We will hopefully have some pigs for you to see too.  
The aim of the day is to provide the general public with an insight into our responsible farming practice and principles. With high animal welfare standards at the centre of our farming policy, come and see for yourselves how we implement some of the best welfare systems in the World.
Accredited to the Red Tractor Farm Assurance Scheme, come and see the rigorous techniques we practise.
We are a third generation farming family with a passion for regenerative and sustainable farming. Come and ask us how we restore and protect the soil, land and wildlife on our farm.  
Andy will have the BBQ lit, serving our locally acclaimed sausages and burgers. Oven and Hob will be here with their delicious cakes and Carmas Bar will be serving their lovely coffee. Chef Ian will also be doing demonstrations in the cookery school.
Everyone is welcome, but we do advise pregnant women not to visit the lambing area due to the risk of toxoplasmosis and no dogs please. If possible please walk down to the farm as car parking is limited.
For more information please call Jill on 07711999620. No need to book, please just turn up in wellies and coats!
Jill Vickers