Methodist Matters – February 2023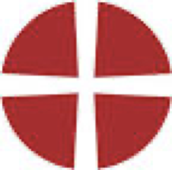 School Road Chapel News
SPACE?
Each Sunday we hold our Main Service at 10.30am. Details are contained in the Churches Advert and it usually consists of Hymns, Prayers, Readings and a Talk. Everyone is welcome, whether they have attended a Church Service before or have never done so. The Service lasts around 60 minutes and coffee is served afterwards.
SPACE is, however, something different. It is held most Sundays at 5pm lasting around 45 minutes. Not School Holidays – although it is not aimed at children.
SPACE is thought-provoking. It attracts a small number. It possibly might appeal to those who do not attend our church or, for that matter, any other church.
If you are seeking something in a church which you have not yet found, why not try SPACE? It may be just what you are searching for.
Celebration
On 19 February we are holding a Special Service for a member of our congregation that will attract a number of visitors. If you would like to 'try us out' without being the only stranger present, why not come along to our 10.30am service on that occasion?
Church Garden
Those who have passed through the church garden when entering the School Room (Hall) or the Upstairs Room will know how tired it has looked recently. This has now changed as it has been totally re-landscaped. Hopefully, if you visit this year, you will be pleased with our continued efforts to make the premises and outside area 'Fit for the Future'.
Concise Advice
The minister was driving down a narrow lane outside Kibworth when he met a car coming in the other direction. He slowed to let the car pass and was surprised when the other driver rolled down his window and shouted 'Pig'. Feeling rather wounded, he restrained himself from shouting back and drive on. Round the next corner, he ran straight into a pig!
Enquiries: Roger Piper 07941 643809
E-Mail: kibworthmc@gmail.com
www.harboroughmethodistcircuit.org.uk