Last Minute Theatre – Snow White

Snow White, Florence & Children's Heart Link Charity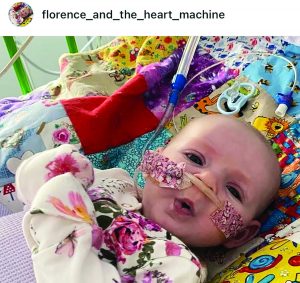 Snow White – & her Seven Dwarfs – are now enjoying life in her Prince's Castle. I know they will live happily for ever after. 
Ahh, the magic of Pantomime! The chance to escape what is a tough time for many, if only for a couple of hours or so.
We entertained upwards of 550 people and gave joy to our new youngsters. Some of whom were 'treading the boards' for the first time.
We are now planning our Spring and Autumn productions – more news next month!
Monies Raised
If there's one thing that epitomises Last Minute Theatre. It's that we have never sought to charge our group members subscriptions, production fees, or costume costs. Somewhat conversely, we have, in various ways, raised money for good causes and local charities.
This year, during the Pantomime run, we raised money for a cause deeply embedded in LMT for very personal reasons. 
I'm sure many people in Kibworth and certainly anyone who has ever been to one of our shows, will know Claire Bennett (nee Gibbins). Some will know of her marriage to Tom. The birth of their darling baby, Florence (affectionately known as Florrie), in October last year. Florrie was born with Congenital Heart Disease (Hypoplastic left heart syndrome). Within the first few days of her birth, had her first open-heart surgery. Although she was allowed home for a few short days, she is back in hospital again now.  
During this time, the Heart Link Children's Charity has been of immense help to many little ones and their parents. Providing support, enhancement of facilities, and the provision of medical equipment. With the generosity of our audiences, our script-writer and all members of Last Minute Theatre, we have to date raised in excess of £900.  We know that some people have donated direct and there is still more in the pipeline to be included in the final total.
We hope we can help to make a difference.
Mary (Orton) on behalf of Last Minute Theatre