Kibworth Community Library – Feb '23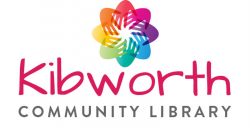 "The best reason for a knitter to marry is that you can't teach the cat to be impressed when you finish a lace scarf." ― Stephanie Pearl-McPhee, At Knit's End: Meditations for Women Who Knit Too Much.
The word knitting derives from knot, thought to originate from the Dutch verb knutten, which is similar to the Old English cnyttan, 'to knot'. It's not known how long knitting has been around but the first yarns were probably created over 7,000 years ago. It is an amazingly popular craft now, both for creation of beautiful items and also for the benefits to mental health.
We are very excited that all round knitting guru and creator of Being Knitterly, Nicki Merrall, will be with us in the library on Tuesday 21 March from 2 – 4pm. She'll be talking about her teaching, design and production of patterns and her book 'Fair Isle – knitting and design'.
The talk is aimed at all levels of experience and Nicki will have plenty of samples to show you. Her book will be for sale, as will patterns and wool packs. Tickets are on sale now for £5 and include our usual delicious refreshments.
On Thursday 9 March we have The Home Gadgets Team visiting. They will talk about their project to help vulnerable people stay in their own homes. We are running this event in collaboration with The Well and it is free to come along. It starts at 11.15am for about an hour and then there will be tea/coffee and biscuits. If you know of anyone who would benefit from this please pass on the information.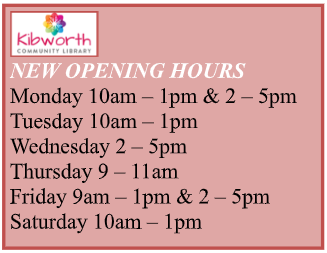 Please NOTE our opening hours change from Monday 20 February
As usual all details about events can be found on our website www.kibworthcommunitylibrary.org.uk or on our Facebook page.
Julie Harrison