Kibworth Band – Area Contest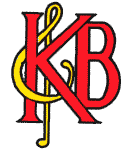 Focus
For the first two months of the year the main emphasis in the Band Room is the Area Contest. This Contest takes place in Corby on 25th February.
This year's test piece, which will be played by all sixteen competing bands, is entitled 'A Day in the Life of a Knight'. It chronicles the journey of a Knight to take part in a jousting contest and to win the heart of a princess. The music starts with his journey and continues with his proposal to the princess. Moving onto his unexpected return home, his triumphant return to the castle and the princess and finally the wedding.
The results of this Contest are compounded over a three year period and determine the Band's national grading. Our result last year was disappointing and we are currently ninth in our section. We are working hard with lots of extra rehearsals to improve on this position.
More About Kibworth Band
For further information on the Kibworth Band, please visit our website https://kibworthband.co.uk/wp/.
Isabel Bingham