Foxton Primary School – February 2023
Students from a local primary school are kitted out to play sports in style, thanks to a donation from a Leicestershire-based housebuilder.
Davidsons Homes, which is building at three locations in Market Harborough, donated nearly £450 to buy 20 new football strips for the children at Foxton Primary School.
George Norman, the school's new Headteacher, said: "We approached Davidsons Homes late last year about the possibility of sponsoring our new football kits and were overjoyed when they said yes.
"The smart new kits arrived only a few days ago but the children have already really enjoyed playing in them. We hope that they'll bring us lots of luck in our football games to come. Thanks very much to Davidsons Homes for this kind donation."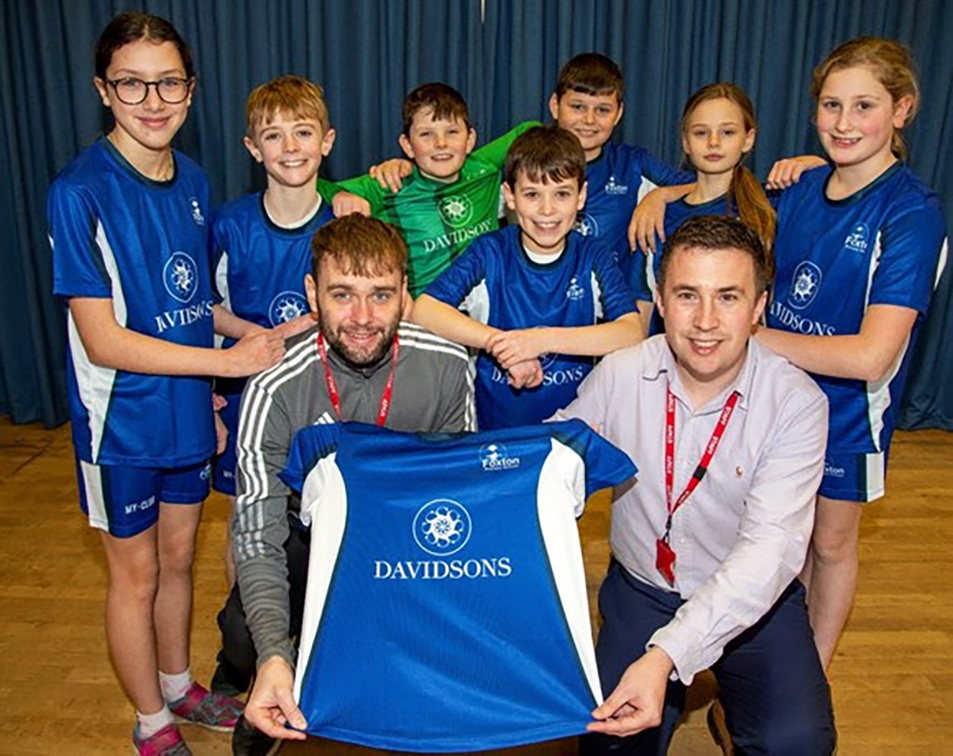 Stephanie King, Sales Director for Davidsons East Midlands, said: "Foxton is a lovely little village just outside Market Harborough, close to our Wellington Place development – so of course we wanted to help the children with this sponsorship when they asked. We always try to support the communities where we build and this is no exception.
"It's great to see the lovely new kits with the Davidsons Homes logo emblazoned on them – they look fantastic and we very much hope the children enjoy playing in them."