The Well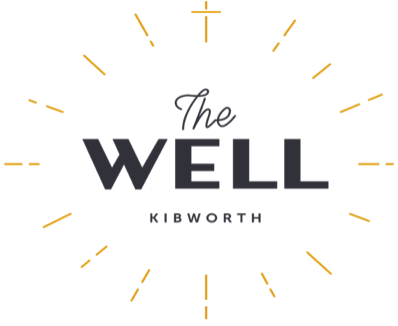 Happy New Year to everyone! We hope that you all had a nice Christmas. If like many you were afflicted by one of the many bugs doing the rounds over the last few weeks, or are currently suffering, we hope that you feel better soon.
In the run up to Christmas, we were blessed to receive lots of generous donations in our food bank, which meant that we were able to provide festive treats for all the families we support; thank you so much.
We also had a lovely letter from 'Toys on the Table' thanking us for the toys that were dropped off at The Well to be donated to their 2022 appeal. It meant that they were able to provide gifts to local children who otherwise might not have had anything to open on Christmas morning.
We feel privileged to be able to witness so many acts of generosity which, in a world that seems to be dominated by doom and gloom sometimes, is a refreshing reminder of how many kind people there are in Kibworth and surrounds.
Have you got any spare clothing?
Did you get some lovely new clothes for Christmas? If you need to make space in your wardrobe, our charity clothes shop will take donations of good quality clothes, footwear and accessories. By donating to us you can give things a second lease of life, prevent them to going to landfill, help low-income households get access to affordable clothing and, support the wider work of The Well.
Another way you can help support us is by volunteering. We're particularly interested in hearing from people who would be able to work in our busy café on a Saturday, maybe one in every four or so. To find out more, speak to our Café Manager, Nicky. Either pop in or drop her an email: cafemanager@thewellkibworth.org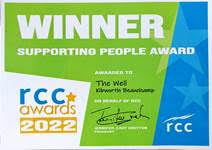 In other news, The Well has won an award! At their annual awards ceremony, the Rural Community Council (RCC) selected us to receive their Supporting People Award in the large village category.  We are deeply honoured that the work we do in the local community has been recognised in this way.  We were visited by people from the RCC last year. They were able to see for themselves the work that we do with our partners, to provide a whole range of free support to those that want or need it.  Particularly those in our communities who are vulnerable. Find out more about the RCC at www.ruralcc.org.uk
To keep right up to date with what's happening at The Well, follow us on Facebook @WellKibworth and at www.thewellkibworth.org
Andy Wright
Operations Manager