The Suzuki Flute Method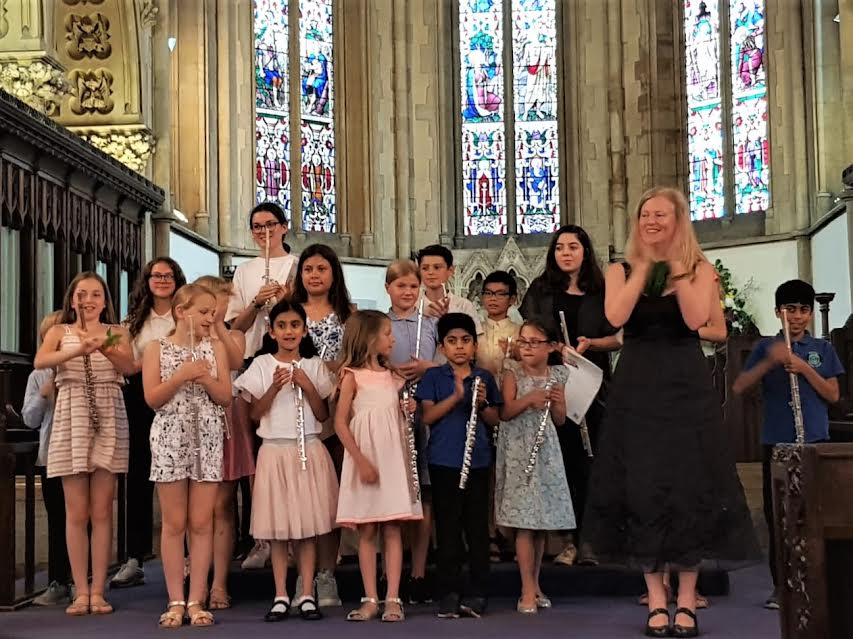 Youngsters' success
Charlotte (aged 8) has been coming to flute lessons for two years. She began on a tiny flute with a curved head to help her reach the keys comfortably. Fast forward to today and Charlotte can play more than fifteen classical and folk tunes fluently by ear with a beautiful sound.
Ollie (10 years old) has been having lessons since he was 7. He has a moderate form of cerebral palsy and it took a year before he could play confidently, but now he plays over a dozen pieces with aplomb.
These children are learning with the Suzuki flute method: an approach that was begun in 1945 by Japanese violinist Shinichi Suzuki. The original method enjoyed so much success that it has now been adapted for many other instruments.
Involves the parent
Suzuki is based on the way young children learn to speak their native language. It works by creating a nurturing environment in which the parent is part of the lesson, learning how to guide their child at home. Children learn first to play by ear and later to play with written music – just as they learn to talk before they learn to read.
This method has produced such amazing little musicians that it enjoys a worldwide reputation, but it is about more than giving them a sense of pride in their achievements. They also feel ready for any new challenge they are given, and this in turn fosters confidence and self esteem. What is noticeable when seeing them play isn't just how talented they are, but also how much enjoyment they are having.
Adults enjoy learning too
With the Suzuki method children can learn to play well whatever their background, and when special educational needs are present they are almost never a barrier. Many adults enjoy learning Suzuki style because it gives them more freedom and confidence.
I have been a Suzuki Flute teacher for over twenty years and I love this way of teaching.
If you would like more information, you can contact me by email:
Majivanprem@gmail.com or visit my Facebook page: Suzuki flute for children Great Glen
Prem Harris