Muriel Gilbert (Nee Minors)
21 May 1923 – 27 November 2022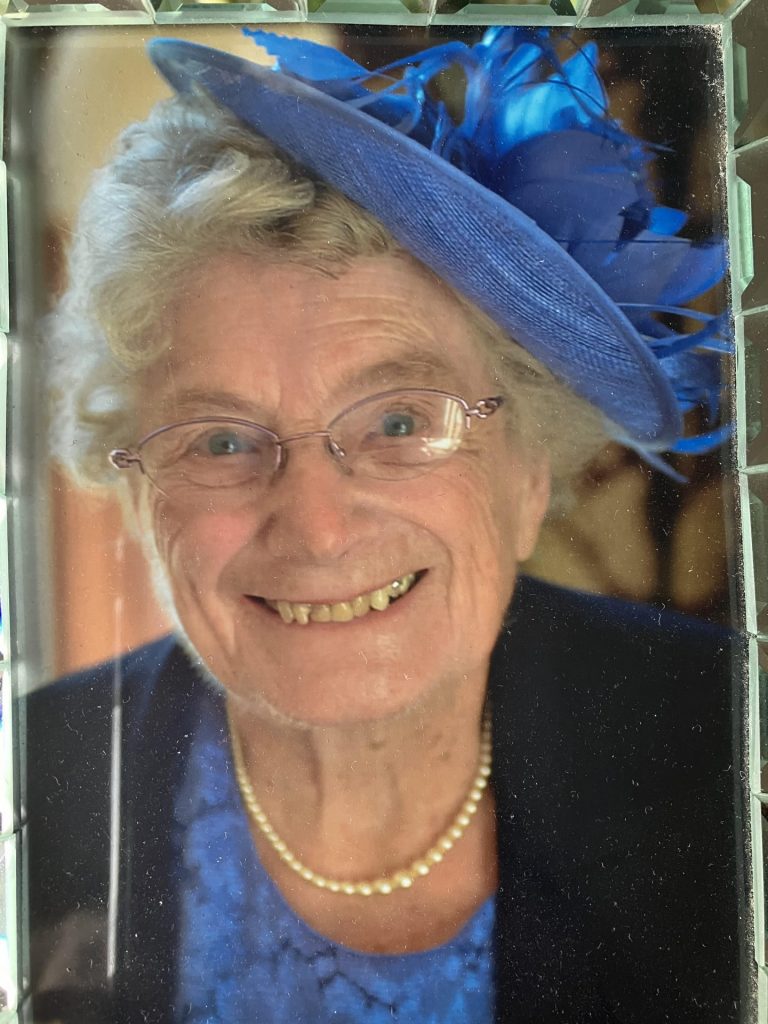 My mother came to 1 Main Street, Kibworth in 1936 with her parents and two younger sisters. She attended Kibworth Grammar School. Her father was a farmer and they moved to Beauchamp Grange in 1940.
She was a founder member of Kibworth and Smeeton Young Farmers Club and an active member of Kibworth and Smeeton Young Conservatives, as was my father John Gilbert. They were married at St Wilfrids Church in 1954, and lived in Smeeton Westerby for eleven years, before moving to Springfield Crescent in 1965.
My mother joined the WRVS and used to serve teas to the prison visitors at Gartee. She was also Meals on Wheels organiser for Kibworth for several years. My father sadly died in 1977, leaving mum a widow at 54. She managed to carry on with her life, and was overjoyed when her three grandchildren, David, Emma and Richard came along. She was always very involved in their lives, and was able to meet four of her great grandchildren.
She pursued her hobbies of gardening and knitting for as long as she could, and still enjoyed reading, doing jigsaws and crosswords and watching TV until her final weeks. In her later years she met up with Betty Ward, who she had known since schooldays, and they went to cream teas at The Well, local theatre shows, Methodist lunches, and the Kibworth History Society, where she met up with old friends, and made some new ones.
She was able to live independently and still drove until she was 94. She spent her last years with us, and died peacefully at our home in Oadby. She will be sadly missed by all her family.
Christine Hawkes.