Kibworth Band – November 2022
After Remembrance Sunday when members of the Band will be present for the parade, short service and Act of Remembrance, our thoughts will be on the LBBA Contest and, dare I say it, Christmas.
After an enforced gap of two years, due to Covid, the Band is delighted to confirm that their Christmas Concert will once again go ahead this year. The concert will be at Kibworth Grammar School Hall on at 7pm on Saturday 17 December when the Band will be joined by their youth groups. Tickets, priced at £5 per adult, will include a glass of wine or soft drink. There will be no charge for children under 16 years. But, they will need a ticket to enable us to monitor numbers. Added to your enjoyment will be a raffle and tombola.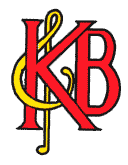 Chronicle readers can pre-book their tickets from any member of the band or by ringing Band Manager, Mark Smith on 07963 466 380.
Isabel Bingham