HELP SAVE OUR CHURCH at Kings Norton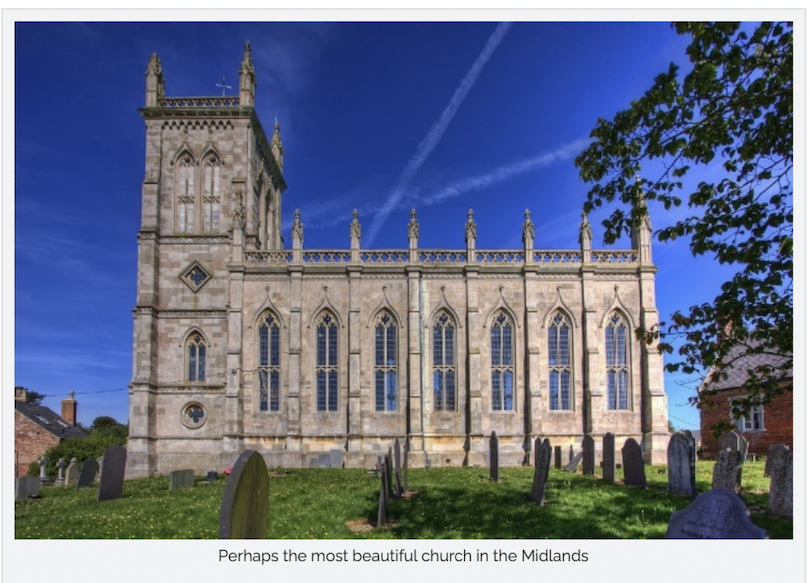 Gothic masterpiece
Perhaps the most beautiful church in the Midlands region, and one of the finest parish churches in the whole of the England. This Gothic Revival Church is a masterpiece of Gothic architecture. It was started in 1760 and completed in 1761 by John Wing the Younger of Leicester.
Let us start, as I always do, with some background information.
After the Norman Conquest in 1066 the manor of Kings Norton passed to the Earls of Leicester. Inheritance then passed through various families until in 1600 when the Whalley family acquired the large estate at Kings Norton and built the manor house. The Fortrey family then became the estate owners when William Fortrey inherited the estate from his mother, who was a Whalley. William was also the builder of the present church in 1775.
Land sold in the 20th century
In the 20th century the land was sold to the Cooperative Wholsesale Society. They then split the land and sold this to W.H Heard and Wyggeston's Hospital. It is nearly seven miles south-east from Leicester in the rolling hills of rural Leicestershire.
Kings Norton is a very small village (hamlet) of only around 60 people but with a huge church which can be seen for miles.For many, this is what the village is famous for – being so small but with the huge glorious church.
Like many churches these days, funding has to be sought to maintain it.
Urgent repairs needed
It is in urgent need of repair to the masonry, the main roof and tower. Somehow we have to secure funding for this church so that it can continue to be admired far and wide around the world.
Within the village we have formed a small working group to try to find ways of raising funds. If you would like to help preserve this landmark, please visit our website www.kingsnortonchurch.co.uk where you will find a link to the BBC East Midlands Today interview and most importantly, ways of contributing and helping to preserve this iconic building for future generations.