Stuart Court 30th Anniversary Celebrations
On Thursday 15 September 2022 Stuart Court celebrated 30 years since it was officially opened by the Duchess of Gloucester. It had in fact welcomed its first residents through the door the year before but her diary was already booked up until September 1992!
For those of you that don't know, Stuart Court is a Supported Housing Scheme, owned by the Church of England Pensions Board. It houses retired Clergy and those that have served the Church and are therefore in receipt of a Church Pension.
Stuart Court is a delightful complex of 21 single and eight double, one bedroom apartments set over two floors. Each flat has its own internal front door, lounge, kitchenette, bedroom and bathroom making it ideal for independent living, which is our ethos and what we promote.
We are situated very close to the village centre but nicely tucked away behind the Swan Pub. A lot of Kibworth residents probably don't even know we are there. You will no doubt have seen many of our residents over the years around the village or know them from their involvement in the local community.
We held a small tea party for the current residents to mark the occasion. Some of them contributed the homemade cakes and the staff contributed the Prosecco. A lovely afternoon was had by all.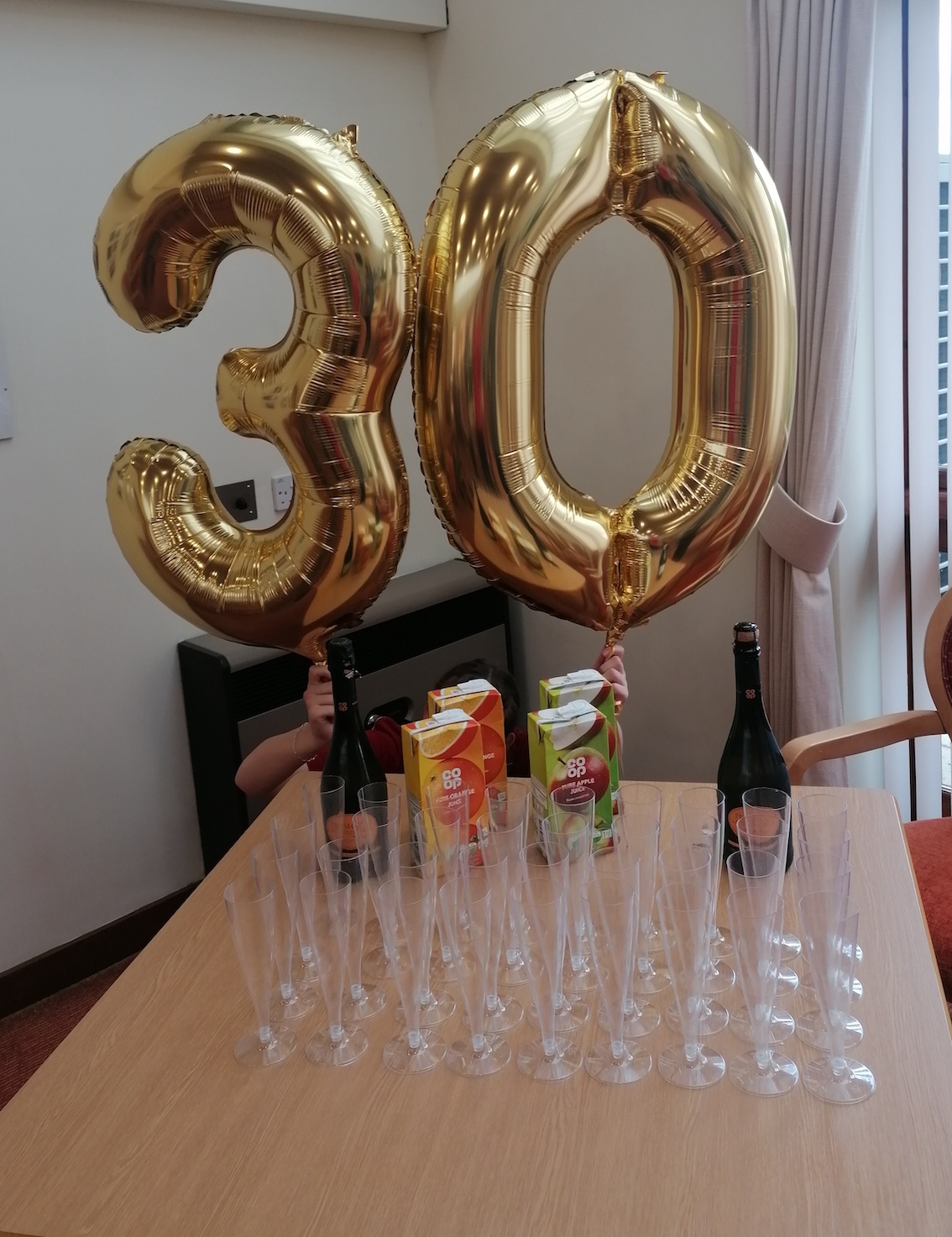 Michelle Basey
Scheme Manager