Kibworth Cricket Club – Oct '22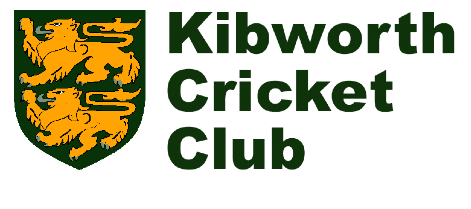 Premier League Champions 2022
Another summer and season of cricket has flown by at Kibworth Cricket Club. We are celebrating many successes; the main highlight being the First XI winning the Leicestershire and Rutland Premier League.
Darren Shaw led the First XI to the title with 20 wins and only two league defeats. The success was built on good all-round team performances. Matt Craven, Aadil Ali and Charlie Page-Morris all scored over 500 league runs, and Monik Patel took 39 league wickets. Aadil, Charlie and Monik came through our junior ranks showing our commitment to developing the next generation of cricketers to represent the club.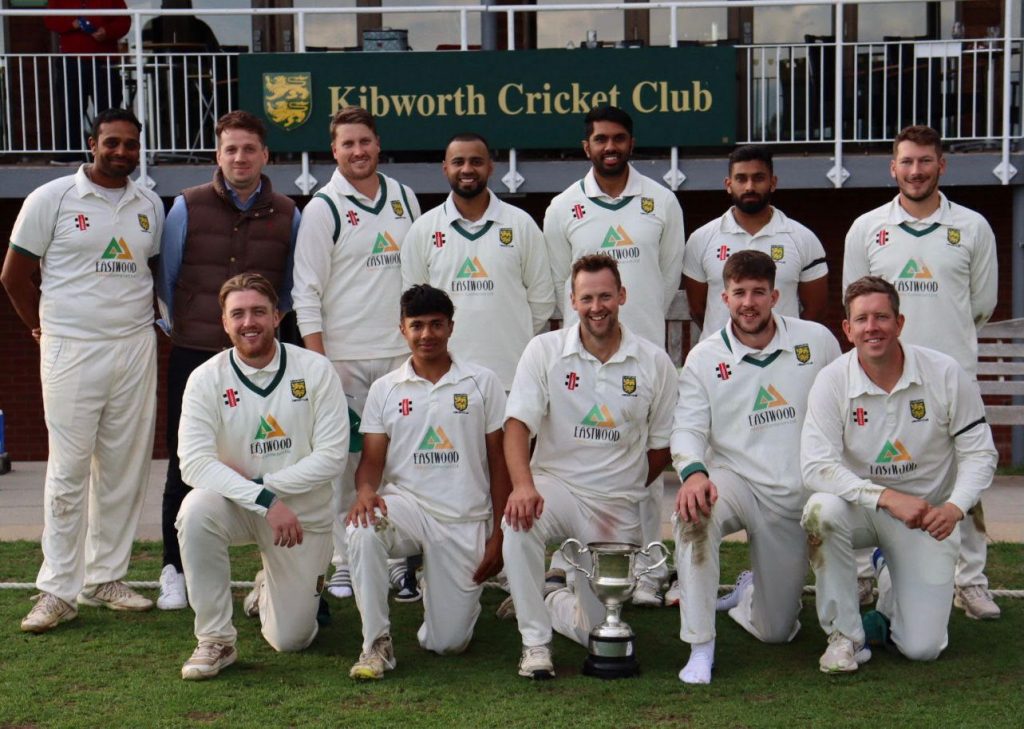 Other Successes
Our other senior Saturday teams had mixed seasons. The Second XI finished fourth in Division one and were indebted to captain Luke Spence who scored over 1100 league runs – 600 of which were scored with a broken foot!
The Third team fought valiantly but were relegated from Division Three. Ed Wall and his team go into 2023 as one of the favourites to be promoted.
Our Fourth team is the starting place for most of our juniors and alongside some experienced players they have been brilliant. The development of the juniors in senior cricket ensures that they always have a part to play and contribute and this has been demonstrated throughout the season.
The women's team continues to improve. Under the stewardship of Lara Barrett, the team has developed well this season and have managed to win half of their league games.
The Under 11s won the County Cup, which was the highlight of our junior season. They took on Ratby and were able to pull off a great victory to gain the club some further silverware. 
We've had over 250 children training with us over the summer, all playing games and having fun along the way. Many thanks to Chris Long, our Junior Chairman, who has spent the summer organising training, matches, coaches and many other things to keep this running smoothly.
Thanks
We must start by thanking all of our sponsors from around Kibworth and further afield. Your support of KCC doesn't go unnoticed and we will be planning a Sponsors Day in 2023 to show our gratitude. 
Thanks to all the coaches who volunteer and make sure junior training and matches happen both at KCC and away. Thank you to the parents for ferrying kids to all parts of Leicestershire. We hope enjoyed the sun this year!
Thanks to all the players; senior, women and juniors.
Finally thanks to our grounds team, Steve Pollard and Darren Shaw. Steve has worked tirelessly this summer to ensure the facility is at its best. The heat wave certainly proved a challenge. Supported by Darren, he has not only produced 44 wickets for our Saturday teams, he has produced wickets for junior matches several times a week, and wickets for training several times a week. In addition there were County and International matches and training. It's a mammoth task and despite his grumbles, there has been a minimal impact on everyone who comes to play at KCC.
Behind the scenes, there are many others to thank, too many to mention individually. We are extremely grateful for everything you do to make sure KCC is the best place to play, learn and watch cricket.
Keep an eye out on social media channels for What's On through the winter. We will have food vendors on Friday nights and plenty of live sport on the big screens.
Kevin Messenger