Kibworth Bowling Club – Oct 22

A lively social evening took place in the clubhouse on Friday 9 September when over 90 people danced to the music of 'Dad's Armony' and enjoyed a light supper provided by our female members.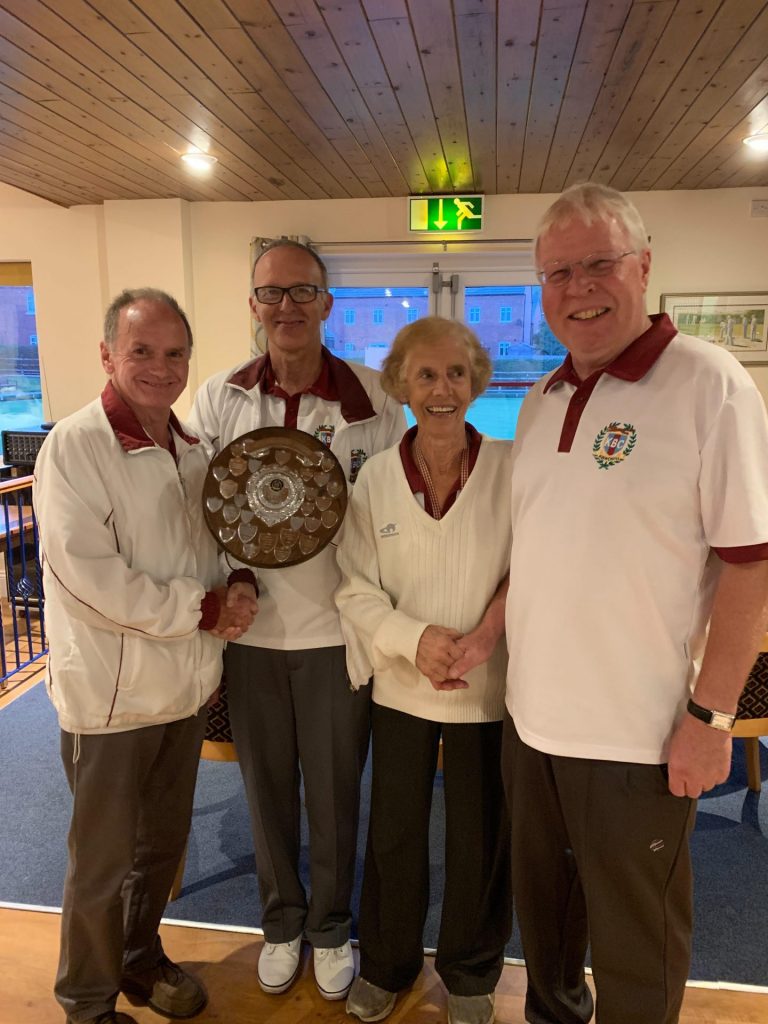 36 bowlers battled it out for the Greenkeepers' Shield on Friday 23 September. David Stevens, Neil Birchenough and Sue Graves were the winning team and are shown in the photo receiving their trophy from Barry Bishopp, our bowls coordinator. After 2 ½ hours of bowling, we were all ready for the fish and chip supper which followed the match.
We are a vibrant club with a growing membership. Playing outdoors and indoors, we also receive visiting teams and spectators from across the county. We believe that we have a good audience for any business that would like to advertise at the green. The clubhouse is also regularly used by external groups for a number of different activities.
We have places around our bowling green for banner advertisements. Matches last around three hours so they will get a good viewing! Do you have a business, or know of any, that would be interested in promoting themselves with a banner at our bowling green? If so, contact Chris Beere chris.beere54@gmail.com
Sharon Sanderson