Kibworth Band October 2022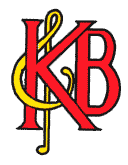 Like most other things the effects of Covid are still being felt in all areas of leisure and group organisations. As a result, we are still awaiting confirmation that the Leicester Contest will go ahead.
We are, however, still rehearsing our chosen test piece.
New Players
We are pleased to announce the 'signing' of five new players. These are Sharon Lewin on baritone along with her husband Gary on BB bass and son Nathan on bass trombone. Mike Wildman has also signed for us on Eb Bass together with Chris Oddy on principal cornet.
We extend a warm welcome to them all.
Further Information
For further infomation, please visit Kibworth Band website.
Isabel Bingham