Sunflower
Dave Harris grows 5m tall sunflower in Kibworth!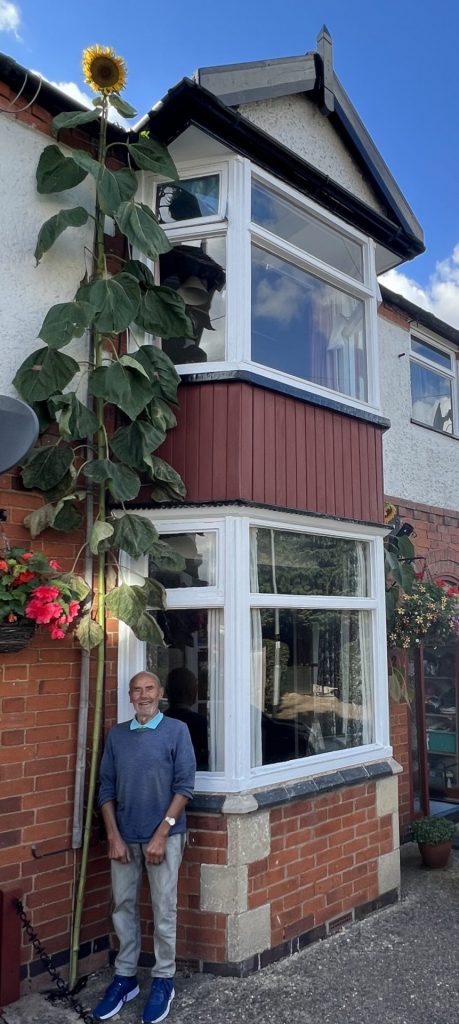 My Grandad, who lives in Kibworth, grew a sunflower this year which is five metres tall! It's amazing!!
We sent a photo in last year to the Harborough Mail but this year the sunflower is bigger! So I was just hoping you would put it in the Kibworth Chronicle for him! I attach the photo with some information!!
Thank you so much!
Ellie Morton