The Well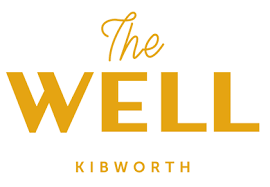 So, as we wave goodbye to summer, we're starting to glimpse the early signs of autumn. We hope you all had a lovely summer. It was certainly hot and sunny at times, in fact, too hot and sunny!
Did you return from your holiday with a quantity of foreign currency that you don't know what to do with?!
We work with an organisation called Cash4Coins, that exchanges all types of currency to generate cash, which helps to support what we do, such as our food bank.
Simply pop in to our café with your foreign coins/notes, pre-decimal currency or anything that's no longer legal tender and pop it in the collection box. Every penny, euro, dollar, lev and rupee helps.
We've had lots of customers, both old and new, visit our café and charity clothes shop over the summer, which we're delighted about and it's been lovely to see everyone.
Pop in – we'd love to see you!
Did you know our café has a secret? Just feet away from the busy High Street is our peaceful courtyard. There's seating for around 20 people, some of which is undercover in case the weather is looking a bit on the damp side. Next time you're passing, pop in and have a look for yourself.
On 6 August we held a successful pop-up school clothing sale in our café. Sending the kids back to school can be an expensive time, so hopefully the sale helped local families to keep the cost down. We still have items if you need anything, so please get in touch and we will happily check the stock for you.
Our Thursday morning advice drop-ins continue to run, and we now have a new drop-in on the fourth Thursday of each month – Local Area Coordination (LAC).
LACs aim to improve the health and wellbeing of individuals and communities. This helps to reduce demand on public services (mainly health and social care), preventing people from reaching crisis point that requires costly care and support services.
The next LAC drop-in is on Thursday 22 September between 10am and 1pm. Pop along to have a chat with the worker, Sarah, to find out more. As with all of our drop-ins, no appointment is necessary. For details of our other drop-ins, check out the notice board section on the back page for dates.
Find out more about the history of The Well and what we do by looking at our website: www.thewellkibworth.org You can also follow us on Facebook to keep right up to date with what's happening @WellKibworth
Andy Wright
Interim Operations Manager