Kibworth Community Library
Have you been doing a lot of reading over the summer? Especially during the heat waves when being indoors sometimes seemed the best place to be?
Obviously, we love reading here at the library and we love meeting authors. So, we are very excited to tell you that we have two fantastic author events in the library coming very soon.
Murder, mayhem and a writing life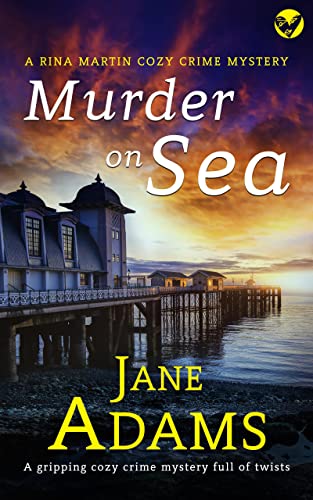 Leicester author Jane Adams is making a welcome return to the library on the evening of Tuesday 4 October at 7.30pm. Jane has written forty published crime novels ranging in genre from cosy to police procedural to historical, plus a few with a supernatural twist. She will be reading from her latest novels and talking about crime writing. So come along, sit down with a glass of wine and join the conversation. Tickets are on sale now in the library for £5 and again include complimentary refreshments.
Joanne Burn – The Hemlock Cure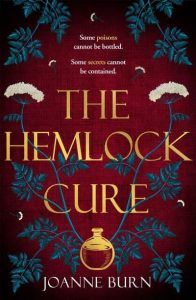 On Monday 24 October at 7.30pm we welcome author Joanne Burn. Joanne is a local author, born in Northampton, now living in the Peak District where she works as a writing coach. Her first book, 'Petals and Stones', was published in 2018. Her second book, 'The Hemlock Cure', was released earlier this year.
Set in the village of Eyam during the Great Plague, 'The Hemlock Cure' is a beautifully written novel about love, persecution and survival during the darkest of times. Please join us in conversation with Joanne. Tickets cost £6, including complimentary refreshments.
We have a Book Sale on Saturday 8 October, featuring all the usual great fiction plus sections on health and wellbeing, young adult and arts and crafts to tempt you. Doors open at 10am and the sale is on until 12pm. Please come along!
Our Lego Club is back from its summer break on every second and fourth Sunday of the month from 10–11am and only £1 per child. Come along and build something amazing!!
Check our website for information at http://www.kibworthcommunitylibrary.org.uk/ or follow us on Facebook for up-to-date information.
Opening hours:
Monday 2–6pm
Tuesday 10am–1pm
Wednesday 2–5pm
Thursday 9–11am
Friday 9am–1pm and 2–5pm
Saturday 10am–1pm
Julie Harrison