On the Edge Picture Framing
After 17 years of framing for artists, businesses and homeowners, we're delighted to have recently passed on the baton of On the Edge Picture Framing to new enthusiastic and younger owners!
We'd like to say a huge thank you for the support we've had over the years. Particulary to everyone in the Kibworth area, our first customers when we started the business from our base in Gumley.
Many people have gone on to become friends and we shall miss seeing everyone at our Market Harborough workshops.
William (Bill) and Charlotte (Charlie) now run the business, the good news is that they are carrying on just as before. We hope that you will continue to support them in their venture as well as you supported us. Once again Many Thanks!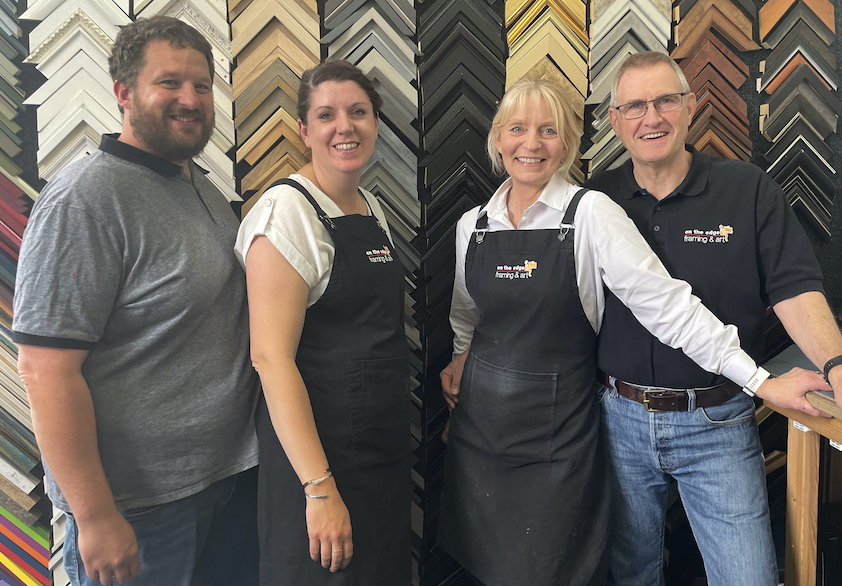 Rob & Jules Chapman