The Well June 2022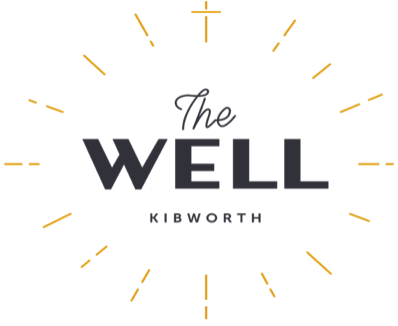 We hope everyone had an enjoyable Platinum Jubilee weekend. Whether it was visiting family, having a street party, or coming along to the community event at Smeeton Road rec.
We were doing the tea, coffee, and cakes at the event. This gave us an opportunity to meet lots of you and to sell our specially commissioned Platinum Jubilee cupcakes. We're pleased to report, they sold out completely. So, thank you to everyone that came out on what was a slightly overcast and damp afternoon. 
Thanks especially go to 1st Kibworth Scouts for organising this event and involving so many local businesses/organisations.
The Well Volunteer Appeal
We are again putting out an appeal for volunteers to work in our café. Our café is a friendly, welcoming space. People can visit on their own, with friends or family or with the kids and enjoy good coffee, homemade cakes or maybe a light snack, all at prices that we do our best to keep affordable.  
You'll find volunteering in our café rewarding, as our customers are all really nice and enjoy coming back again and again. Volunteering is proven to be beneficial to individuals too. It helps with mental and physical health and well being. It can teach new skills, boost confidence and help one feel part of the community, all whilst 'giving something back.'  
You don't need to have any experience, though previous café experience is an advantage, as full training will be given. We can offer shifts across the week, all we ask is that you do at least one shift per week. We appreciate that everyone has other commitments and responsibilities, so we're very flexible to accommodate for that. 
To find out a bit more, pop in to the café or get in touch with Nicky, our Café Manager. Email at cafemanager@thewellkibworth.org or call 0116 279 0148. 
On Saturday 6 August, we will be holding a pop-up sale of school uniform – make a note in your diary now and keep an eye on our Facebook page for more details nearer the time. 
As this is the last edition until the autumn, we would like to take the opportunity to wish you all a happy, safe, and hopefully sunny, summer.
Andy Wright
Interim Operations Manager