Methodist Matters June 22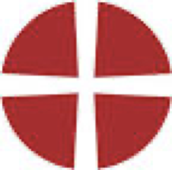 Methodist Matters
News from the School Road Chapel
Celebration
In September our group of three Methodist Churches (a Circuit) – Kibworth, Naseby and Market Harborough – will be joining with two other Circuits to form the East Mercia Circuit of Methodist Churches. Before congregations are depleted due to holidays, we will be having a special weekend of celebrations, on 25/26 June, to which all are welcome.
On Saturday 25 June at Market Harborough Methodist Church, we will have a fun Afternoon of Activities, followed by a Free Buffet Meal and an Evening of Entertainment. Full Details are on our Website.
On Sunday 26 June at 10.30am at Kibworth, the three churches will join together to reflect on the history of the present Circuit.
On Sunday 26 June at 6.00pm at Naseby, the churches will meet for a modern Worship Service, when they look ahead to the future.
Sierra Leone
On Sunday 10 July we will be closing Kibworth church for the day to enable the congregation to take part in a special service at our church in Market Harborough at 10.15am. On this occasion we will be joined by Bishop Mark Ngobeh, the Presiding Bishop of the Methodist Church of Sierra Leone. This is one of the largest and oldest protestant denominations in that country, with around 250 churches, 100 ministers, 50,000 members and 150 schools.
Later in the Year
Continuing the plans to make our premises 'Fit for the Future', later this year we intend:
To install new External Notice Boards,
To landscape the Church Garden,
Thanks to a generous donation, to replace the Chapel Chairs.
Have a good summer; but remember, visitors are always welcome any Sunday at 10.30am.
Enquiries: Roger Piper 07941643809
E-Mail: kibworthmc@gmail.com
www.harboroughmethodistcircuit.org.uk
Roger Piper