Fire Safety – May 22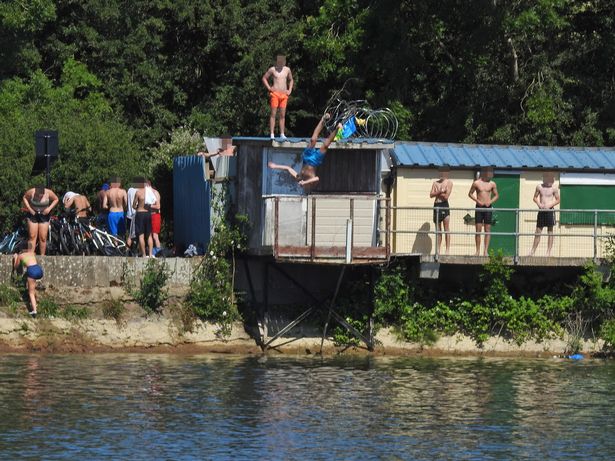 Stay Safe This Summer!
"Hello again!" from Kibworth Fire Station. The station has been busy over the last couple of months. Amongst smaller, more frequent emergency incidents, the crew has attended several serious road traffic collisions in the Great Glen area and backed up Market Harborough for several larger fires.
Fire Service are Recruiting
We are also in the process of recruiting two new FFs from the local area, and have had further interest in next month's recruitment drive. You can still apply by visiting Leicestershire Fire and Rescue Service's website, leics-fire.gov.uk
Finally, some sun and warm weather is here, and the predictions are that this summer is going to a scorcher! Of course, we all want to enjoy the summer as much as we can, however, each year we see issues that accompany the nice weather.
Are your youngsters safe with fire?
Last summer groups of teenagers were gathering at Warwick Park and several deliberate fires were started, leading to a loss of well-used benches/picnic tables and play equipment. It's great that the local parks are a safe place for our young people to meet and have a good time, however, anti-social behaviour, such as starting fires, negatively affects the local community and ties up fire engines when perhaps we could be helping people who need us more. We would really appreciate it if you could discuss fire setting with your teenagers and young adults.
With the nice weather come parties and BBQs. Great! We'd like to remind you of the dangers of drink driving. We always see a spike in alcohol related road traffic collisions in the summer months. Jump into a taxi. Don't let that friend get behind the wheel.
We're lucky to have Saddington Reservoir on our doorstep and the reservoir has been a really busy meeting place over the last few summers. Each year there are people who enter the water, sometimes after spending a few hours drinking. We really do discourage this and nationally there is a trend over the summer months of people putting themselves in danger in water, water rescues and fatal incidents. Keep an eye out for the new rescue throw lines that have been installed in two locations at the reservoir.
Any questions? Call in to see us on Monday evenings
With all this in mind, we hope you all have a fun and safe summer with your friends and families. If you have any questions for our crew or just want to find out more about what we do, you can pop into Kibworth Fire Station any Monday night between 18:30 and 21:00. If you see us about the villages, give us a wave!
All the best,
Jamie Dawes (Watch Manager).