Kilby WI Dancing
Scottish Country Dancing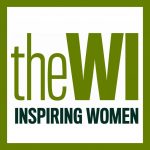 At our meeting on Tuesday 15 February Kilby WI welcomed Gill Mouncer from the Royal Scottish County Dancing Society.
Little did we realise what fun was in store. Gill arrived with ten dancers all professionally attired. The men in kilts and the ladies wearing plaid skirts, frilly white blouses and waistcoats.
The Dancing
For the first dance everyone had to find a partner and join in. We were told there would be no problem as long as we could count to eight, knew our left and right and, most importantly, if you were dancing as a man or a woman.
It proved not to be so easy! Amid giggling and ending up with different partners, we all somehow managed it to the end. We watched the professionals dance various reels (including the Rutland reel, devised by Robert Senior from Oakham) gracefully and effortlessly. This was to be the format of the evening with Kilby WI dancing, then having a rest whilst watching the Society dancers.
Ballet & Folk Dancing
Gill explained that Scottish dancing is a mixture of ballet and folk dancing. Hence, a lot of the terms are taken from the French such as do-si-do (dos a dos), pas de deux and promenade. All the skipping steps are performed on the ball of the feet with the dancers wearing soft leather pumps.
---
Please also see:
---
We all enjoyed a wonderful evening with the cup of tea and refreshments at the end well deserved!
Monica Griffiths