Great Glen Gardening Club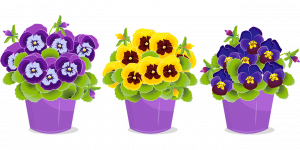 We have been pleased to welcome some new members to our club from Kibworth and surrounding areas.
Our last indoor meeting will be held at the Great Glen Methodist Hall on Thursday 7 April at 2.30pm with a talk given by Geoff Bates on Great British Gardens. The indoor meetings will recommence in September.
We will be holding our Plant and Seed Sale on Saturday 21 May on the driveway of 17 Stretton Road Great Glen. Our members are all busy planting, and growing, ready for this sale. All we will need on the day is buyers! So do come and see what will be on offer.
We have three trips organised:
Whilst priority is given to members booking, if we have any spare seats these are offered to members' family and friends.
Our Annual Show, which will be held at the Community Centre within St Cuthbert's School, is going to be on Sunday 11 September. It is an open show and entries are invited from both members and non-members of the club. Judging is by RHS approved Judges.
The Programme showing the categories and including an entry form will be available during July and August. If you do not want to enter you can still come along and see the displays and exhibits.
Memberships available
Presently there are a few memberships available so if you are keen gardener or just starting out on your first garden, we would like to meet you to share our garden knowledge.
Membership of the club is a modest £12 per annum with £2 entry charge for indoor meetings.
Please come along to meet us and bring your family, friends and neighbours.
If you have any queries, or would like to join, please contact the Secretary by telephone 07979 201562.
Lydia William (Secretary