Kibworth Community Library – March Update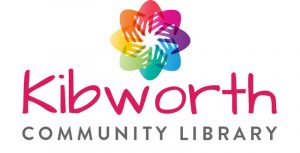 Excitement! Mystery! Bring your family story to life.
"We are all immortal, as long as our stories are told"

Elizabeth Hunter, The Scribe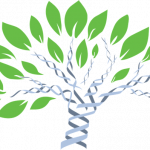 Discover Your Family Tree
Have you ever thought about looking back into your Family Tree?
Do you secretly suspect there may be someone of note amongst your ancestors? We assume most families would be made up of ordinary people, the occasional bad apple and a rare star.
However, recent studies have shown that almost all Europeans are descended from royalty. Most notably from Charlemagne who ruled Western Europe from 768 to 814. In addition, one in every two hundred men are direct descendants of Genghis Khan. Who'd have thought it?
Family History Group
We have our own Family History Group in the Library. Run by the extremely knowledgeable Janet, it's held twice a month on Monday afternoons from 2 – 4pm.
If you're a member of the Library you get free access to the Ancestry and Findmypast websites. Join like-minded people in your quest. Janet is there to guide you through the complexities of the search if you need it. Plus you get a cup of tea or coffee. All for only £2.50.
For more information or to join the group please contact Janet on davisjan@btinternet.com
---
What's On – History of the Co-op
Don't miss our talk on the History of the Co-op on Thursday 7 April at 2pm. Only £4 including refreshments and home-made cakes. Tickets on sale in the Library.
More resources at Co-op Website and Co-op Heritage Trust Website.
---
Library Opening Hours
Monday 2pm – 6pm
Tuesday 10am – 1pm
Wednesday 2pm – 5pm
Thursday 9am – 11am
Friday 9am – 1pm & 2pm – 5pm
Saturday 10am – 1pm
Further Information
For more & the latest from the Library, please visit our:
Julie Harrison