Kibworth Beauchamp Parish Council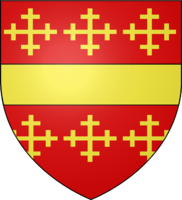 The parish council held its monthly public meeting on 22 February in the Studio at the Kibworth Grammar School Hall.
There was a presentation by the Nortoft Partnership about the latest redevelopment plans for the KGSH. This will create a Community Hub and will incorporate the Community Library. A question-and-answer session followed between Councillors and members of the Project Steering Group. Councillors were generally in favour of the redevelopment; however, concerns were raised regarding the disappointing external impact of the changes and indicative costs.
Clerk's Report
Applications for section 106 developer funds have been submitted. They are for inclusive play equipment in the play area off Smeeton Road. And also a new pond on Rookery Close Park.
The Clerk confirmed that work is in hand on the applications for a zip wire, trim trail and tarmac pathway through Smeeton Road Park.
Council agreed to advertise for a new volunteer tree warden to replace Carole Broughton who had now left the village. Diane Baxter, the Harcourt tree warden, has agreed to cover the role temporarily. The tree branches overhanging the tennis courts on Smeeton Road Rec have been pruned. One tree has been removed.
Planning
Parish councillors were informed that an improvement to the design of the boundary wall at 39 Church Road (21/01835/FUL) now met Neighbourhood Plan policies. The application had been approved at the HDC Planning Committee on 15 February.
22/00096/FUL 58 High Street. Council agreed to object to the plans which contravened SPD 2.1 and NP H7 policies. Visitor parking was also inadequate.
22/00198/FUL 4 Welton Close. Council supported this application as it did not contravene any NP policies.
Parking and Traffic
An update was provided on the request for more High Street disabled parking bays and bollards to protect the grass verge on Smeeton Road. There is no date yet for the introduction of extra parking restrictions near the Academy. It was agreed that the Nursery and Academy would be contacted about their staff parking on Smeeton Road.
Neighbourhood Plan Review
A Consultation Statement has been prepared to accompany the amended Neighbourhood Plan. It will be submitted to HDC for Regulation 16 consultation and independent examination. It will first be approved by the two parish councils.
South Leicestershire Medical Group
An update was given on Matrix Medical Kibworth Limited. They financed the building and ongoing running of the centre on Smeeton Road. But they went into Voluntary Liquidation in 2019. Cllr Feltham has written to the chief executive of the Clinical Commissioning Group asking for a review of the practice.
Platinum Jubilee
It was agreed to publicise the county and district grants and events being planned.
Joint Recreation Board
Approval for various items of expenditure was given.
The next monthly public meeting is on 22 March in the Studio at Kibworth Grammar School Hall.
For the latest news and information please follow us on Facebook, Twitter and our website. www.kibworthbeauchamp-pc.gov.uk
Maria Smith (clerk@kibworthbeauchamp-pc.gov.uk)