Kibworth Theatre Company / Main Street Theatre Company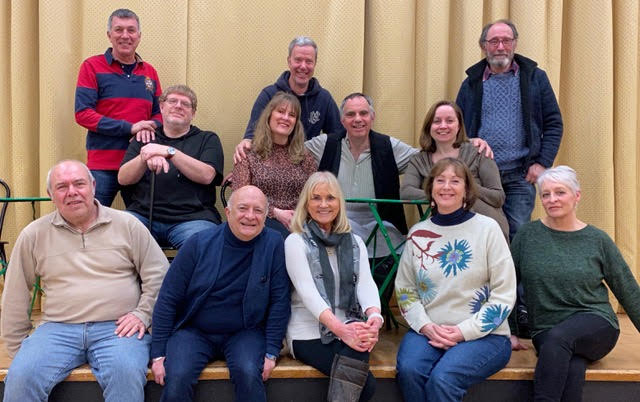 We are delighted to announce that tickets for our joint production of 'Allo, Allo', a comedy written by Jeremy Lloyd and David Croft, will be on sale from Monday 14 March.
It is based on the hugely successful British television series. This uproarious comedy relates the adventures of a hapless café owner, René Artois, in occupied France. You can see all of your favourite TV characters in the flesh. Including Rene's tone-deaf wife Edith, his waitresses, Yvette and Mimi, Michelle of 'I shall say this only once' fame, Lieutenant Gruber, Herr Flick and many more!
This hilarious production will be performed at The Old Grammar School Hall, School Road, Kibworth Beauchamp, LE8 0EW. Shows are on Friday 13, Saturday 14, Thursday 19, Friday 20 and Saturday 21 May at 7.30pm.
To book tickets on-line, please visit www.mstc.uk and follow the link to 'Buy Tickets'. For those of you who would rather buy physical tickets, you can purchase them at The Well in Kibworth or Great Glen Post Office. Tickets cost £8 each.
We will set up the auditorium in a cabaret style with tables of six. Because this is such a sociable way to watch a show, particularly when it is as funny as this one.
So why not book/buy your tickets now to avoid disappointment?
For more information please ring Janet on (0116) 2792810 or 07950409610
Janet Gilbert (Chair MSTC)
Martyn Wyburn (Chair KTC)