Wine Note
Taste the Difference Pale & Dry Fino Sherry (Sainsbury's £8.00 for 50cl)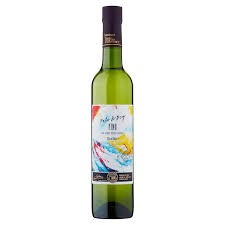 You're by the sea in in Spain. You need refreshment before the restaurants open at 9pm. So you go to a bar and order seafood tapas. And you drink the perfect accompaniment, Fino sherry.
To relive that experience, try this bottle from Sainsbury's made by a top producer, Lustau.
As the label says, it has spent "years ageing under a layer of natural yeast known as 'flor' in a network of barrels known as a solera system". As a result it is yeasty and appley in character and consistent in style from year to year. All because it's a continuously refreshed blend of old and new wine.
It comes in a sensible size. Buy a bottle and drink it up; this is not a sherry to be opened then kept for next Christmas.
It's dry so it's the perfect aperitif. Try a glass with nuts and olives, or even tapas, and transport yourself to Spanish sunshine.
John Freeland (u3a Wine Tasting Group)