The Life of a Library Trustee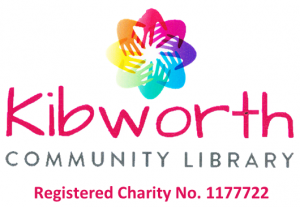 When we moved to the village in 2013 I was thrilled to see there was a local library for my two young boys to access bedtime picture books. However, the county council then commenced a consultation to reduce local facilities due to austerity measures. Library closure seemed inevitable if volunteers could not be found to run the service.
Stepping up
Before I could stop myself, I had stepped forward to help develop the library. It went from a dwindling public service to a dynamic space manned entirely by local community members. My small act became part of something much larger. It grew from a few pub meetings with like-minded individuals into what is the vital, lively and engaging community hub it is now.
Volunteering
I LOVE this library, this space, and the people. How the library now has a beating heart, and is appreciated by the regular customers, patrons and supporters. But none of this could have been achieved without people giving up their spare time to help keep it going. We have over 40 dedicated volunteers who turn up to complete shifts. They are the library's lifeblood, keeping the doors open, come rain or shine.
Kibworth Community Hub
But there is still much to do. As a group of seven trustees, we are getting ready for possibly our biggest challenge yet. The proposed move to the Kibworth Grammar School Hall. to create the Kibworth Community Hub. As well as housing the library within a purpose-built extension, it will be a larger and more wide-ranging community service. If you have skills and experience, which can be put to good use with some spare time, then we want to hear from you. We would like to increase Trustee numbers. This is an exciting time to become an integral part of our next-stage development.
I never gave being a trustee much thought. I only knew how much I wanted the library to remain open. Since signing myself up, I have gained enormously both personally and professionally. I would highly recommend getting involved in the running of your community resources. Even if you don't personally use them right now. We should never take for granted their presence.
The library doors very nearly closed for good. But with community involvement it is now a flourishing part of the village. If you want to get in touch for an informal chat and find out more, please drop an email to: volunteering@kibworthcommunitylibrary.org.uk
Julia Day, Kibworth Community Library Trustee