Glooston WI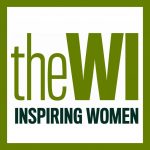 Glooston Village Hall LE16 7ST
Second Thursday each month at 2.30pm
Forthcoming speakers are:
Thursday 10 March Patricia Rayner speaking on The Role of Nature in Japanese Life. Whilst also incorporating a brief overview of the history of the Japanese garden. This talk covers, more widely, how the natural world influences the everyday life of the Japanese – its festivals, tea ceremony, religion, art and poetry.
Thursday 14 April Roz Folwell will give an illustrated talk on Israel and Palestine.
This talk will show the familiar places we know from the Bible that she visited during her pilgrimage to the Holy Land in 2014.
Visitors are very welcome and include the obligatory scrumptious cake!
Roz Folwell