Sustainable Harborough Community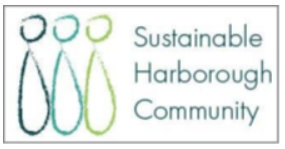 A Climate Emergency Action Plan from Harborough District Council (HDC) 
It's great that HDC now has a Climate Emergency Action Plan. We worry though that the plan doesn't go far enough or fast enough. There's no sense of urgency and very few targets or milestones that would help councillors to take ambitious local climate action.
How can you help
I hope you take a look. There is a brief summary here. It's not too late to change this. Please think about asking Harborough District Council to deliver a stronger Climate Emergency Action Plan full of specific and measurable solutions to cut greenhouse gas emissions.
If you think, 'I don't know what to say,' there is a template there so the work is done for you and it is a matter of minutes to add your details and send. The more people who respond, the more HDC will take this seriously, 71 people so far. 
Of course you could add your own ideas. For example, what a massively missed opportunity all the new housing has been. Why were these building companies allowed to build houses without solar panels on south facing roofs, or heat pumps? 
Imagine the reduced energy costs for the occupants and reduced demand on the National Grid. Harvesting of rain water and grey water from baths and washing machines and toilets would save a lot of water.
The builders could also install shared low carbon heating/hot water systems. Especially as new build gas boilers are to be phased out across the UK from 2025.
Installing electric car charging points for future use and lastly, to ban builders from removing fertile top soil. Burying bricks and rubble, makes growing flowers, shrubs and food far more difficult, affecting the biodiversity of insects and birds too.
David Robbins, a volunteer director for Harborough Energy, who operate community owned solar, said "the highest ECO standard for new build is the ​well-established PassivHaus but it isn't enforced by our council. It provides internationally agreed eco standards for insulation and energy use".
What a challenge this would be for HDC to introduce in all future new builds. A very positive action in HDC's Climate Emergency Action Plan this New Year!
Julie Fagan, Eco Church member and volunteer, Sustainable Harborough Community