What's going on…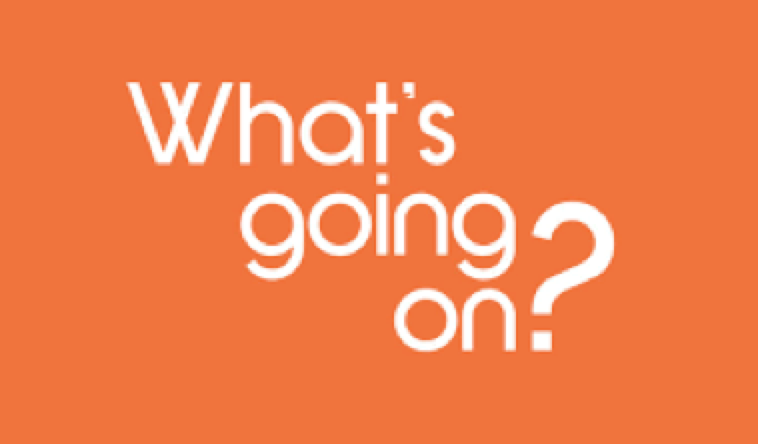 (This title taken from the original highly acclaimed 1971 concept album by Marvin Gaye)
Here is an occasional column devoted to certain happenings in and around our district that we have noted…)
SEWERAGE/ WATER RECYCLING SITE
Have you noticed the @ONE signs on the A6 just before you reach the railway bridge as you come into Kibworth from Harborugh?
@ONE Alliance is a partnership of seven companies including Anglian Water and Balfour Beatty. Together they are carrying out maintenance and/or upgrades of major infrastructure services like water treatment plants and water recycling in the area.
@ONE are currently installing an upgrade to Kibworth Pumping Station to cope with the current population needs as well as future needs of this increasingly expanding village (or should we be using Town like the Kibworth Football Town do?)
Interestingly Kibworth Pumping Station, LE8 0RB was a private pumping station until October 2016 when Anglian Water took over the responsibility.
James Stanbridge says about the temporary roadway from the A6 "The water authority have laid it out across our fields to gain access the Sewage treatment works. They are carrying out upgrade works ready for more housing…"
Anglian Water says the site is being developed to serve upwards of 10,000 households.
ELECTRICITY POWER SUBSTATION
A short walk from the wind turbine at the top of the village towards the Millennium Wood one can see work has already commenced on a new development. See Planning Application 21/01606/FUL
It is the installation of "an up to 7.5 MW gas-fired peaking power generation plant."
(See below drawing of the site with its four gas fired generators.)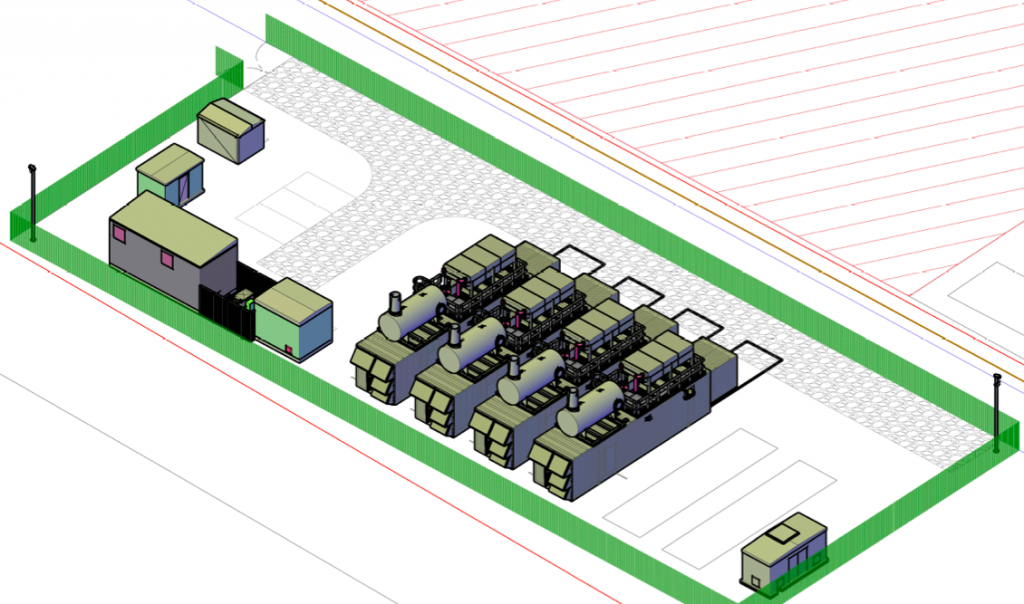 RHWS (AKA THE TIP)
The planning application 21/01172/CMA says it is the, "Redevelopment of the existing recycling and household waste site (RHWS) comprising of an RHWS, external bulking bay area and canopied area, ancillary office and welfare accommodation, staff parking, weighbridge, access, hard and soft landscaping, associated infrastructure and engineering works. (County Council Identity Number 2021/Reg3Ma/0078/LCC.) Refuse Compound Harborough Road Kibworth Harcourt Leicestershire LE8 0RB."
As you may be able to gather from this outline drawing this £5 million development scheme is a one-way elevated drive-through site where you will be able park by the appropriate disposal container and discard your recycling or non-recycling material into the containers below – no more climbing up steps and no more lifting! (If you have visited Market Harborough RHWS you will have already experienced this format.) You will obviously need to be aware, in advance, whether the glass bins comes before small electrical items, wood before plastic, garden waste or land fill etc, etc to prevent you driving around for a second or third time.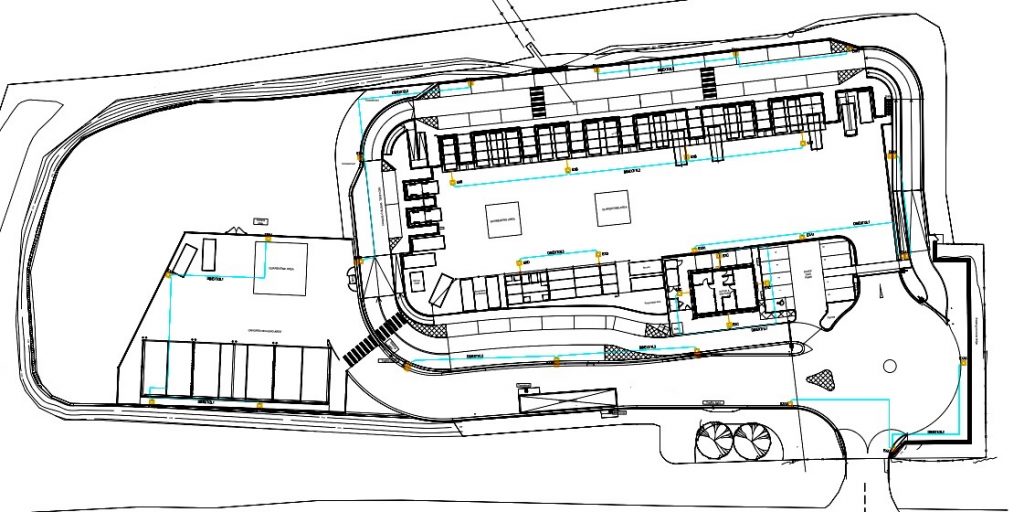 THE HUNNY HIVE NURSERY
(19/00783/FUL) are having an 'equipment store' built in their new grounds this address is shown on the application as 'Health Centre Smeeton Road'!
SMALL DEVELOPMENT AGREED
Planning application 21/01493 has now been approved for the building of 10 dwellings in the field adjacent to Warwick Park off St Wilfrids Close. Is this the final piece in the jigsaw?
The question many are now asking is how many large new developments are in the pipeline now that most areas of land within the envelope have now been developed.