Kibworth Village Hall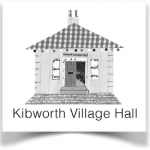 Kibworth Village Hall Latest News. The Village Hall Committee was proud to open the Hall for the late night shopping event. We would like to thank all of the fantastic stallholders that came to support the event.
It was wonderful to see so many local people turning out on a wet Wednesday evening, thanks to Storm Barra. We think there were over 500 people!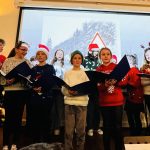 The entertainment provided by the newly formed children's choir 'Kibworth Creatives' was just what everyone needed. It made it really feel like Christmas, especially when everyone was invited to sing along.
The donations and money taken on the evening will be given to 'The New Normal Cancer Support Group'. This new charity, which we are keen to support, has just opened in the village.  
---
More on Kibworth Village Hall, please see:
---
Finally from the KVH Committee to everyone who uses the Hall.
We hope you have a wonderful Christmas and all our best wishes to you and your families for 2022
KVH Committee