Kibworth Community Library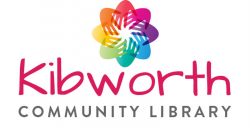 "Winter, a lingering season, is a time to gather golden moments, embark upon a sentimental journey, and enjoy every idle hour." – John Boswell
This is a wonderful sentiment from John Boswell but not many of us seem to have idle hours any more. Every moment is filled with work and chores, or we're running from A to B to C to pick up and drop off children and grandchildren. All very stressful!
The good news is that we have the perfect solution right here in the library! Reading books, particularly fiction, has been shown to slow heart rates and reduce muscle tension. It also helps to improve focus and concentration and provides time for you to unwind. This was found in people who had read for a mere six minutes. Just pop into the library to find a wonderful antidote to modern living. Our first Book Sale of 2022 is on Saturday 8 January. Come along and pick up the perfect relaxing read.
What's On at Kibworth Community Library
Our Children's Story and Rhyme Time is moving to a new slot. It will now be on Tuesday mornings from 10.15 – 10.45am, please note the new time. The first one for 2022 will be on Tuesday 11 January.
As part of the Leicester Comedy Festival 2022, we will be having a fancy dress competition for three to seven year olds. Simply create a comic character outfit out of a favourite Dr Seuss story from household items. No shop bought outfits please!! The best fancy dress will win a set of Dr Seuss books kindly donated by Miller Homes. You've got till 14 February to design your outfit. Details of how to enter will follow soon.
We are closed from Friday 24 December, re-opening on Tuesday 4 January 2022 so make sure you get your Christmas reads in before then.
All of us at Kibworth Community Library wish you a wonderful Christmas, and peace, joy and happiness for 2022.
Stay safe everyone and we will see you in 2022. Our December and January calendars are below!
Opening hours:
Monday 2 – 6pm
Tuesday 10am – 1pm
Wednesday 2 – 5pm
Thursday 9 – 11am
Friday 9am – 1pm and 2 – 5pm
Saturday 10am – 1pm
Julie Harrison