Kibworth Band December 2021 update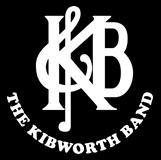 The Band is delighted to say that their Christmas Concert is on! Due to the uncertainties of the last few months, we have decided that this event will be free. The need to take care, adhere to Covid regulations and limit numbers does, however, mean that a ticket will be needed. These are available from any Band member or by ringing Mark on 07963466380 or by email kibworth.band@gmail.co.uk
The concert will take place on Saturday 18 December in the Old Grammar School Hall. It will feature both the Senior and Youth Bands. Doors open 7.00pm for a 7.30 start.  There will be no bar this year. However we hope to be able to offer tea and coffee and to hold a raffle.
We hope that the residents of Kibworth, Smeeton and the other communities covered by the Chronicle will come and support both the band and the other organisations looking to bring some Christmas Cheer after what have been, and to some extent remain, difficult times.
As we look forward to what we hope is a better 2022 we extend our best wishes to all the readers of the Kibworth & District Chronicle.
Isabel Bingham