Probably the best coffee in the World at Northern Cobbler!
Driving along the B6047, the road from Market Harborough to Melton Mowbray, near to Billesdon I see two large advertising flags fluttering in the wing and pull into Rolleston Lodge. Here, I find Northern Cobbler, a minimalist cafe space with superb coffee and delicious cakes and pastries. Plus if you look over the fence, a great view of Leicestershire. I ask for an Americano, black and no sugar. It is the elixir of life, fortifying one for the next part of the journey.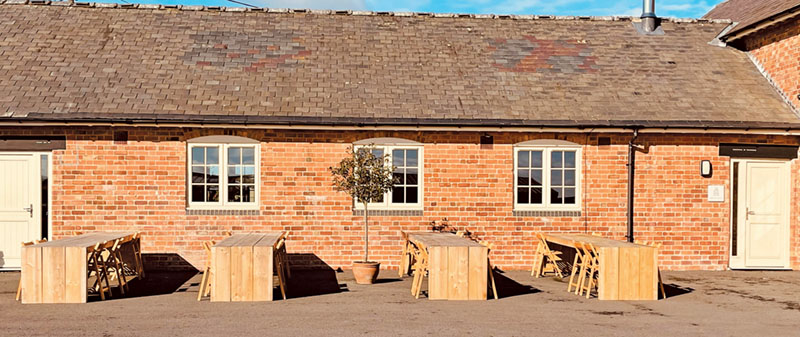 Why Northern Cobbler?
I meet with Steffan Safhill, one of the two owners of Northern Cobbler business. He's a very personable, passionate, educated 42 year old from Rotherham (hence Northern?). I ask why coffee and shoes? Well the story goes Steffan attended De Montfort University a few years ago to do a degree in shoe design (hence Cobbler?). After succeeding, he worked for Next, then Ted Baker in London for a few years. Back in 2010, his business partner, Feroza, and Steffan, friends and work colleagues, were both looking to create a contemporary footwear brand with personality whilst maintaining their ethical beliefs. They visited shoe fairs where they discovered the vast and vibrant world of speciality coffee and that's where their love for it started.
They thought they would set up a coffee roasting business and at the same time sell their own design shoes. The shoes are still made, in China (no surprise there) and retail in such places as Moshulu.
Their website blurb says "Our core values are built around integrity. Whether this be using ethically sourced green beans or recycled rubber soles, using compostable and recyclable packaging to minimise waste or repurposing the chaff produced during the coffee roasting process for composting. Whatever it is, you can be certain we'll continue to strive to do the right thing."

northerncobbler.com
More about the Coffee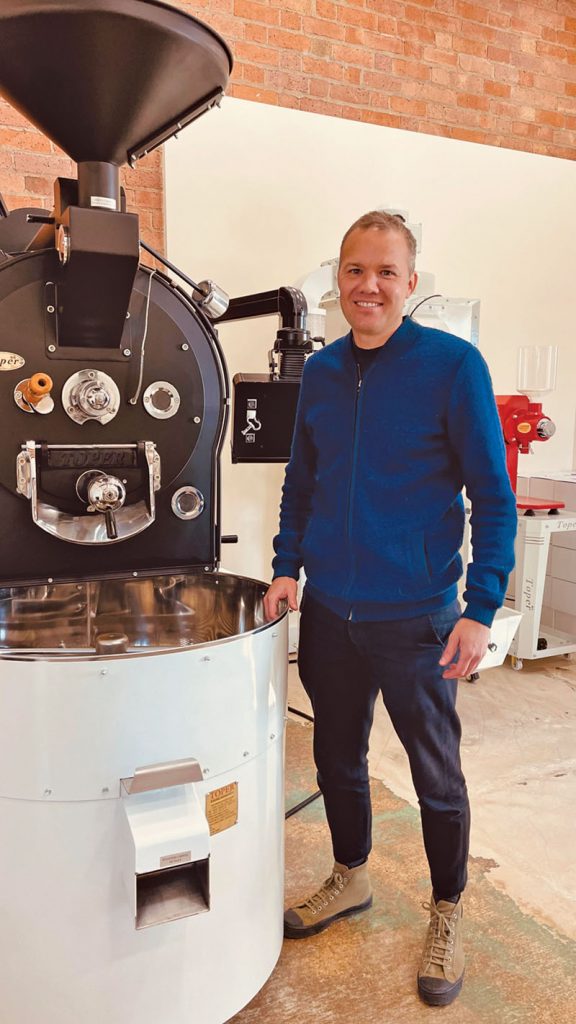 I can tell you the coffee roasting is the business with sales across the UK. The Rolleston Lodge outlet is also an agency for Victoria Ardulio, the Lamborghini of coffee machines.
All the coffee flavours have fish names as Steffan was known as 'Sea bass' at school. He still likes to fish with his son and lives in Houghton on the Hill.
The coffee beans (some are Fair Trade from Ethiopia, apparently the place to get the best beans) are roasted in a Turkish built roaster, which you can view from within the cafe. The more you roast, the bitterer the taste! Northern Cobbler originally set up its coffee roasting business and shoe outlet in Queen's Road, Leicester in 2015. Now, fortunately for us, it's close at hand. Do visit. It's really worth dropping by for the tasty coffee and yummy cakes.
See more about this business at their website