New Garden and Terrace opened at Glooston Village Hall

I am pleased to announce Glooston Village Hall has recently opened a new Garden and Terrace area.
Boasting new exterior wooden seating, designed and made by a local villager and disabled parking. A team of volunteers assisted with the new & rich planting.
The interior of the hall has also undergone a complete refurbishment. All the chairs replaced, a new bar created and the walls repainted by local volunteers. Thank you to all our volunteers.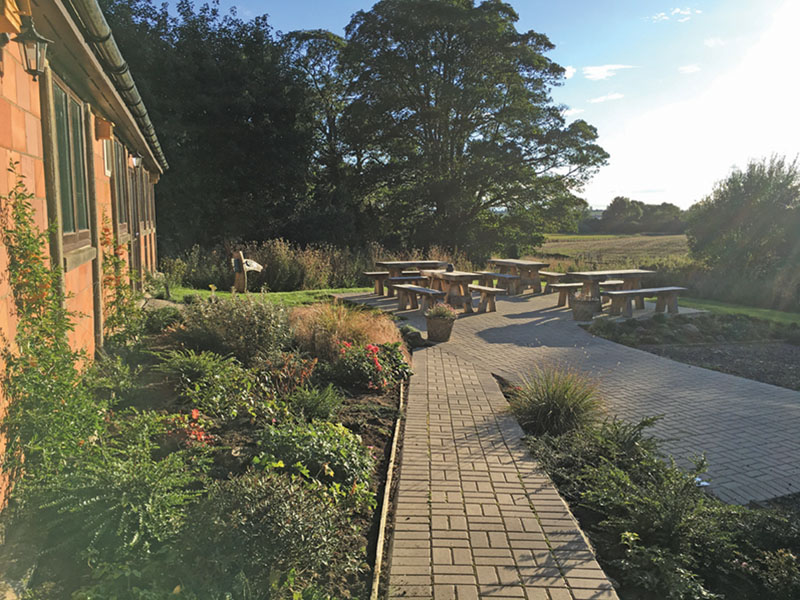 This has all been possible with support of a grant from the Harborough District Council and funds raised by our Village Hall.
People hiring the hall also have access to free high-speed broadband. As well as built-in projection equipment. Both of which have been popular with social events organised in the Hall.
In addition, from the new outside terrace, you can enjoy glorious views over the surrounding countryside.
It's a very welcome addition to the already extensive facilities the Hall provides.
More Information
For further information contact:
John Neilson
Email: info@gloostonvillagehall.com
Visit our website http://gloostonvillagehall.com/
---
Glooston is a small, charming village, dating back to medieval times, set among rolling hills. For more information on our Village, please see:
---