Come Together (Part 2)
The Remembrance Day Service, led by Ludger Fremmer, from outside St Wilfrids Church on Sunday 14 was extremely well attended. Possibly up to a 1,000 people came together and lined the street.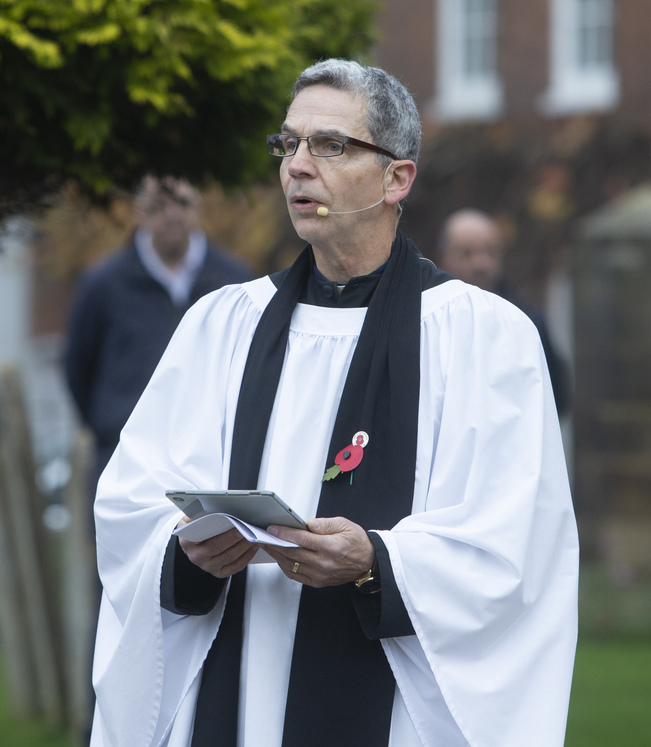 Many people had come to witness the local brass band, The Kibworth Band, led a procession of local young peoples' groups marching their way from the Grammar School car park to Church Road for the service. They stood motionless in their uniforms, as the names of the fallen from the two World Wars were recited loudly for all to hear before the two minutes silence. The solemnity of the occasion was truly palpable.
When the short service was over the band marched with the uniformed groups following behind back to the Grammar School Hall car park.
Thanks to Graham Thompson for the photos.
Stephen Poyzer