Alcohol Awareness Week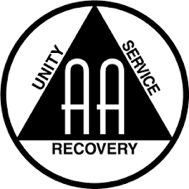 The annual theme for Alcohol Awareness Week 2021 is 'Alcohol and relationships.'
15 – 21 November is a chance for everyone to think about their alcohol consumption
Alcohol and socialising
Alcohol and relationships are closely linked. Many of us associate alcohol with socialising. When alcohol can become a big part of our connections and interactions with those around us. But, when our own, or a loved one's, drinking starts to negatively affect our relationships it can have a huge impact on our lives.
Pandemic drinking?
Research shows that many of us have found ourselves drinking more. This may be to deal with feelings of loneliness and isolation during the pandemic.
As we leave lockdown and return to normal life there may be new pressures. We may face pressures to drink. We may face 'sober shaming.' We may find pressures we put on ourselves to get back to 'normal' socialising.
Sign up to do something positive or to find help and support. Contact https://alcoholchange.org.uk/get-involved or call our local service providers https://www.turning-point.co.uk/services/leicestershire if you are concerned about your own, or a loved one's, alcohol use.
Update 2023: we've recently been contacted by a service that's available to all who find themselves struggling with addiction. If you or someone you know is looking for extra help in their lives, please take a look at Rehab Recovery.