Kibworth Ribbon Cutting
Edmonds and Slatter celebrate opening its opening!
Last month local independent Opticians Edmonds and Slatter planned to celebrate its fourth practice. This official opening took place over a year after opening their doors.
The Kibworth practice team had planned a Covid secure event that was set to welcome Kibworth residents along for a fun-filled day. Unfortunately, a large number of positive Covid cases locally meant that many of Kibworth's residents were self-isolating.
While Edmonds and Slatter themselves remained Covid free, the team felt the more sensible thing to do was sadly postpone the majority of the event and activities to a later date.
Practice manager Emma Sturgess was able to welcome Leicestershire County Cricket Club Vice-Captain, Callum Parkinson to the practice. He supported a socially distanced ribbon cutting ceremony. Thus, officially 'opening' the local independent opticians.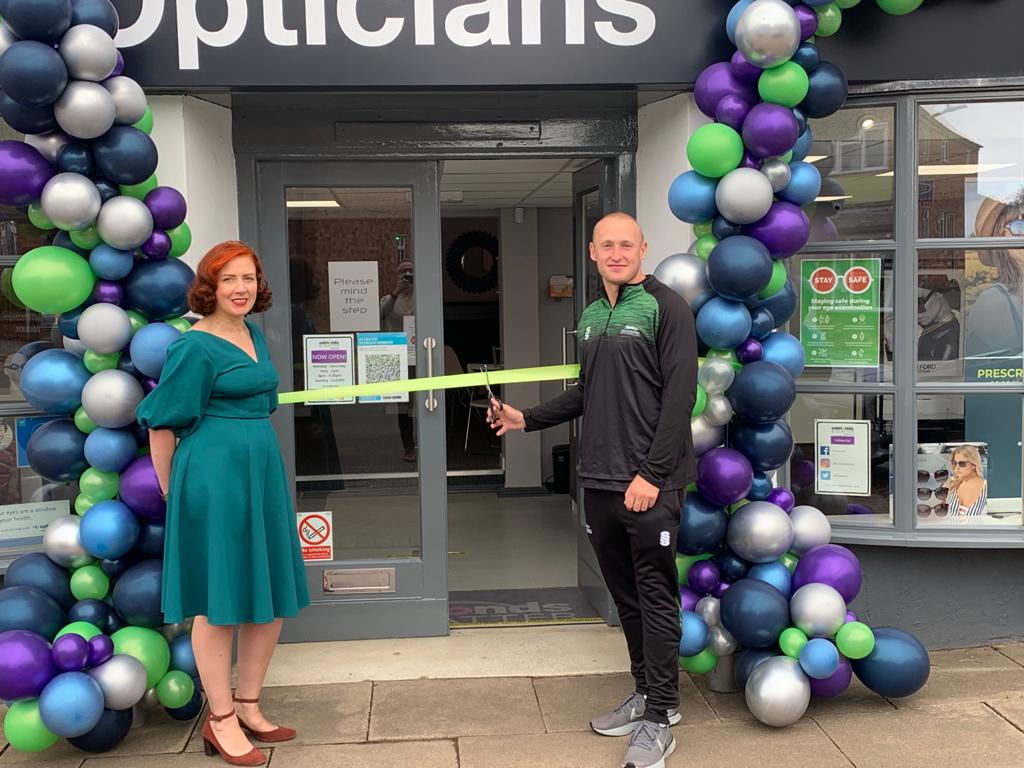 Emma commented "While we are sad not being able to run the full scale event today, it was the right decision keeping in-line with what was happening in our local community." She continued, "We opened during a pandemic and don't intend to let anything stop us now!"
The Kibworth practice remains fully open and Covid-secure, for all your optical needs. Please call the Kibworth practice directly on (0116) 464 7044 to book your visit.