Kibworth Community Library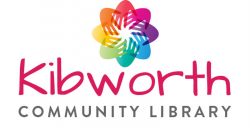 "Autumn seemed to arrive suddenly that year. The morning of the first September was crisp and golden as an apple." ―J K Rowling, Harry Potter and the Deathly Hallows.
Wow, where did summer go? Autumn certainly came early this year!
September changes in the library
September is a very special month for us at Kibworth Community Library as we are restarting several of our groups. We are also opening on a Thursday morning. This coincides with the fabulous Elliott's market stall so we hope you will drop in on your way to or from buying your weekly fruit and veg!
Our Children's Story and Rhyme Time is back on Friday mornings between 10 and 10.30am. Knitting group and Family History Workshop are on every other Monday afternoon and our popular Lego Club is back on the 2nd and 4th Sundays of the month.
We are also very happy to tell you that Coffee, Cake and Conversation is back! It is returning on Wednesday 6 October from 2 – 4pm. Free to all, or for a donation if you wish. Come along and meet old friends or make new ones. Sample the best cakes in the village made by our own volunteers.
People forget that we are a charity and are completely run by volunteers. Every penny we make from our groups and events goes to keeping us open.
Village consultation
There will be an open day in Kibworth Grammar School Hall on Sunday 26 September from 10am – 3pm. Potential plans for a library move will be displayed amongst other possible changes to the villages. Please come along and have your say.
September events in the library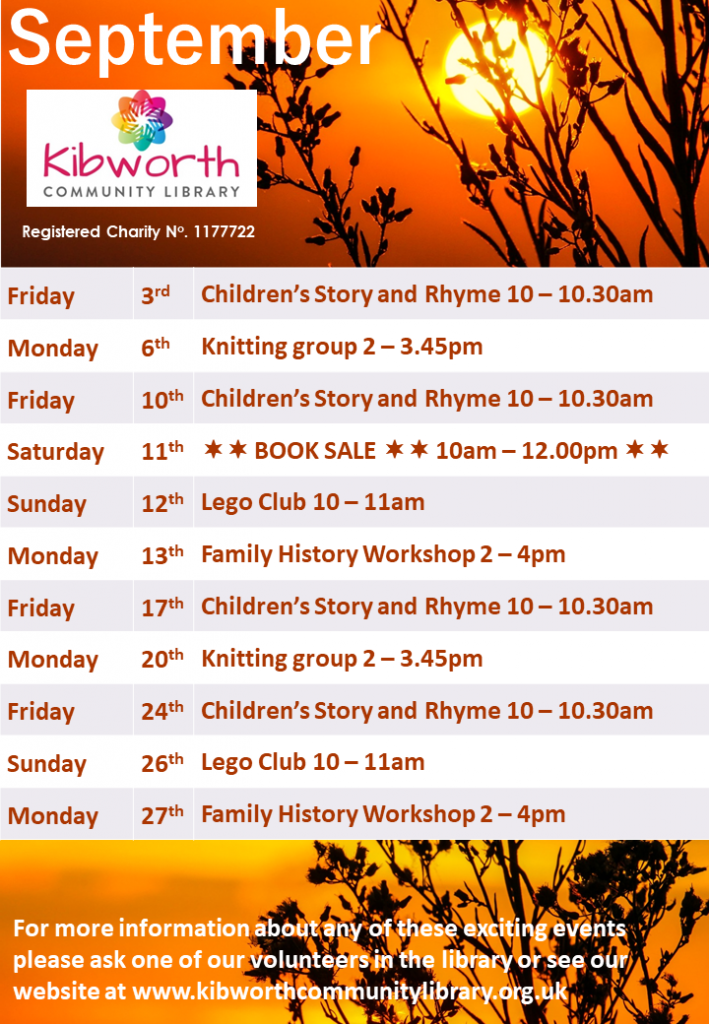 Please check out our website at www.kibworthcommunitylibrary.org.uk for more information about any of these events and groups and how to join them.
Volunteer with us
Are you new to the area or are looking to join in village life? Volunteering in the library is the perfect way to get involved and meet people. With our incredibly flexible shift rotas you can give as little or as much time as you wish. If your interests lie in helping out with groups and events there are lots of opportunities for you. Please contact us on volunteering@kibworthcommunitylibrary.org.uk for more information.
Our opening hours are now: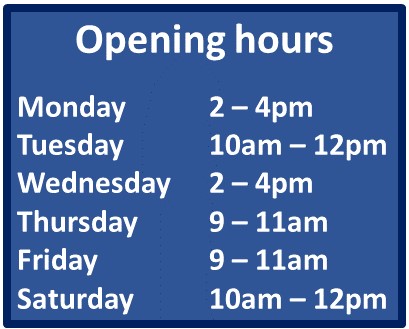 Julie Harrison