Kibworth Band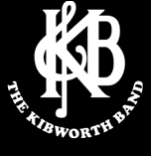 Rehearsals to resume
The Band are now back to full rehearsals, whilst continuing to take Covid precautions, and are looking forward to gradually returning to normal, realistically, though, it will be some months before any indoor performances are possible.
The annual Leicestershire Brass Band Association contest which normally takes place at the end of November has already been cancelled but we are hopeful that we can put on a Christmas Concert, albeit probably more low key than normal and a restriction in audience numbers. If all else fails we will be looking to do some outdoor carol playing.
On a sadder note the Band were sorry to hear of the death of former cornet player, Peter Allen at his home in Thailand. For many years Peter was a stalwart of the cornet section with periods on the Soprano cornet, as principal cornet and on the front row only leaving when he retired and relocated to Thailand with his wife Orn.
Isabel Bingham