Leicestershire Fire and Rescue Service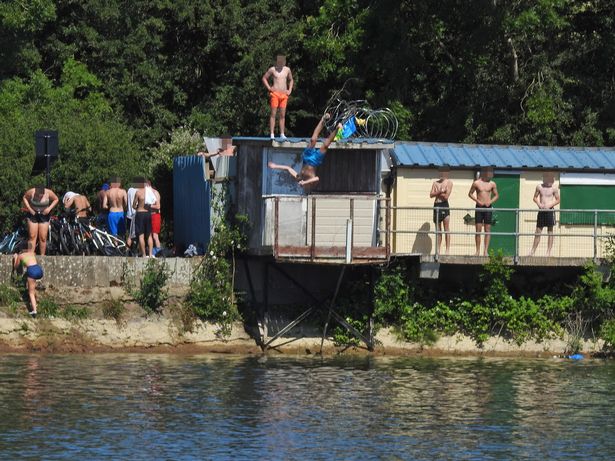 My name is Kevin Espin and I am the Crew Manager at Kibworth Fire Station and also Central Fire Station in Leicester. I joined the fire service in 2008 and joined the on-call section at Kibworth in 2020. Having moved to the Kibworth area and only knowing a few people the station has provided me with a great way to meet other people in the area. The fire service really is one big family.
Previous articles have touched on the work we do within our community to provide 'Safer People Safer Places' and I will go into activities planned to help with our aims. The firefighters that work at the station come from the local area and we are in the stages of planning an open community coffee morning to engage with local residents. Your Fire Station will be open to you, and we'd love to meet as many of you as possible and share some cake with you. Look out for social media posts and posters around the village soon.
More sunny days ahead?
We have had, and hopefully will have, more hot and sunny days coming up. This however, can lead to many people entering the water at Saddington Reservoir. The fire service has previously delivered water safety advice to people around the reservoir, however we still get reports of people entering the water on sunny days. Last summer, Saddington Reservoir was a concern for us, with up to 200 young people there at one time drinking and swimming. Drinking alcohol can provide a false sense of security that can lead to people being in a very dangerous situation very quickly. I will list a number of dangers below regarding water safety, please understand it's not us trying to stop people having fun its only about keeping people safe!
Problems
The shock of cold water which can make swimming difficult and increase the difficulty in getting out of the water
Lack of safety equipment can increased the difficulty for rescue
The height of the fall or jump if tombstoning
The depth of the water – this changes and is unpredictable
Underwater objects and hazards may not be visible
Obstacles or other people in the water
Uneven banks and river beds
This last year has been very difficult for us all, with lockdown easing slowly I understand people will want to enjoy themselves (me included) but please be safe in doing so.
Hopefully by the time this article is printed we will be celebrating the England National Football Team winning the Euros. If we do you will be seeing all the crew at the station driving around the local area in our England Shirts. I am writing this section in hope rather than anything else. Thank you for reading and be safe.