Kibworth Keeping Time.
Repairs to St Wilfrid's clock
Many people will have noticed that St Wilfrid's Church clock sadly stopped working several weeks ago, during which time the Friends of St Wilfrid's have been securing quotes to repair it.
Its history
Made by John Hanbury of West Haddon in 1834, it is comprised of three 4-foot slate dials with gilded indents and copper gilded hands, and is an iconic part of our beautiful 800 year old church.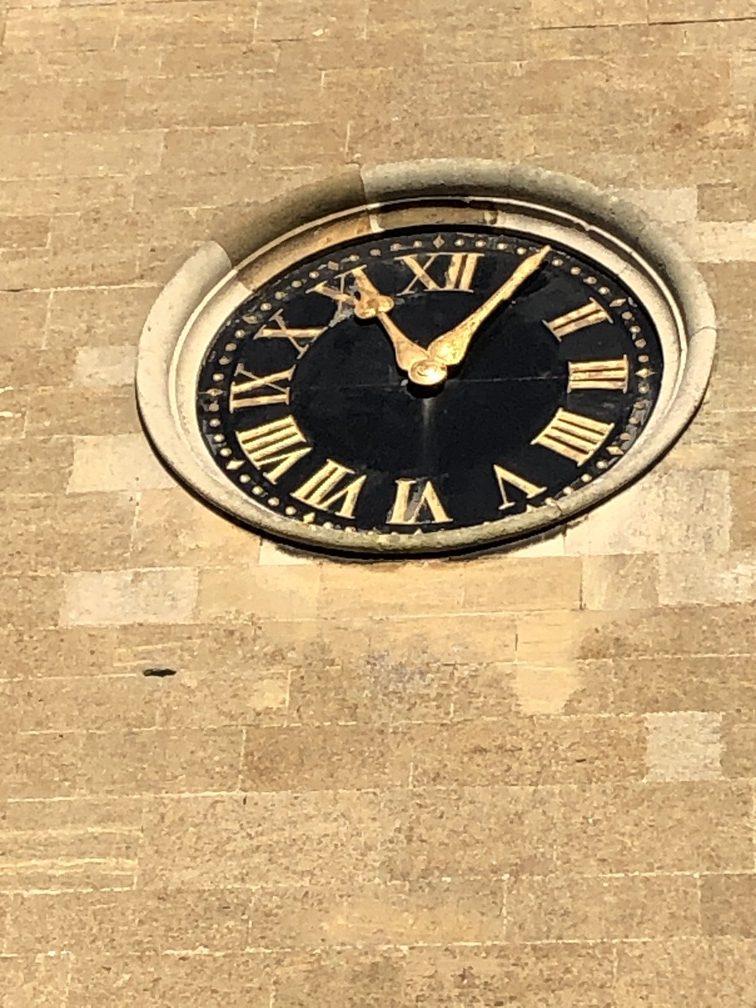 Last restored to working order in 1980, it was found that the linkage and gears to the West dial were missing; a local engineering firm undertook to make new gears free of charge.
The Friends advise—-money is needed.
41 years on, the Friends have been advised that the clock now requires a large sum of money to be invested to return it to fully working order. Works include:
Fully stripping down and cleaning
Replacement of pivot bushes and bearings
Installation of new automatic winding mechanism
Clock faces regilded and dials restored
All work will be carried out by a registered clock restorer to meet with up to date conservation guidelines; the total cost is in excess of £8,000.00.
Please donate
If any Kibworth & District Chronicle readers or businesses would like to contribute towards these important repairs, cash donations and cheques can be posted in the black letterbox outside the doors to St Wilfrid's Church Hall; cheques should be made out to 'The Friends of St Wilfrid's'. For more information please email: wilfs.kibworth@gmail.com.
JH