Fleckney & Kibworth Running Club – Jun 21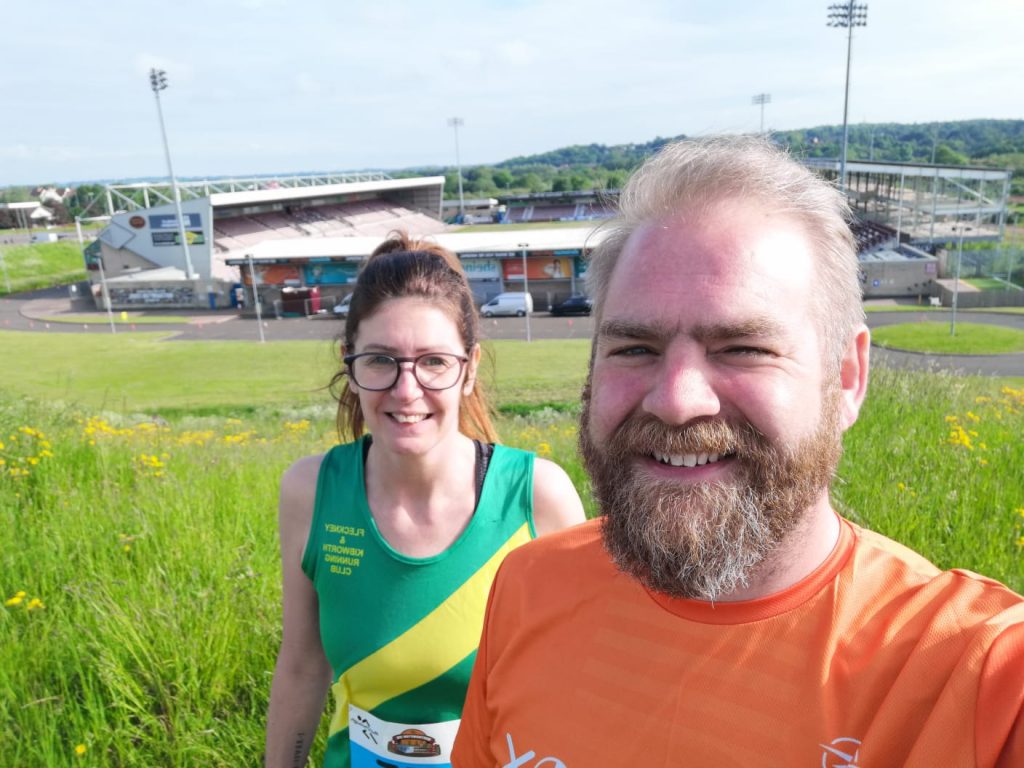 The local running scene is well on the road to returning to normal with a number of members taking part in events recently. There are also fixtures in the diary for a trimmed down version of the Leicestershire Road Running League.

Kirit Patel meanwhile spent the Bank Holiday Monday running the Boston Marathon. No jet setting involved though as this was the Lincolnshire version! Whilst everyone else was enjoying the warm weather, the marathon runners will have found it tough going on the open roads around Boston. Kirit finished in a time of 4hrs 43:09.

Sam Pole has been taking to the hills again in the Peak Raid Winter Series. The format for these events challenges fitness and navigation. Runners are given a map containing checkpoints to be covered in a time limit of two hours. Points are awarded for checkpoints covered and penalties for going over the allotted time. Sam currently lies second in the overall results, with runners able to take on the courses as many times as they like until the end of July.

The Leicestershire Road Running 'Reunion' League kicks off on 27 June with the Prestwold 10k, the first of five races over the summer months. Clubs will be drawn into one of four groups. The top two clubs from each group will battle it out in the Grand Final. This is scheduled to take place on Sunday 26 September at the Rotherby 8.
Closer to home, we have welcomed a number of new members to our Tuesday and Thursday Club Nights. It's great to be back out on the roads, canal and fields. We have even managed a welcome post run drink at The Railway in Kibworth.
Running the Northampton 10k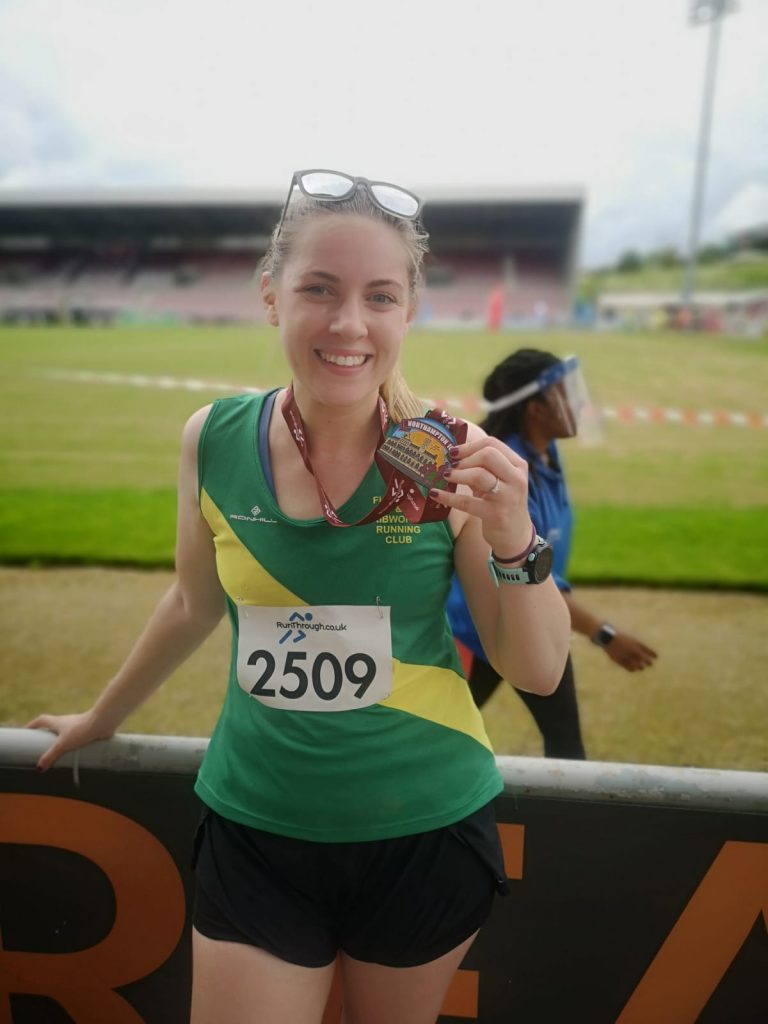 Three of our members were in action at the Northampton 10k, starting and finishing at the Sixfields Stadium, with just under 1,000 runners taking part. Abby Davies (pictured left) achieved a new PB in 49:43, also enough to claim a top 50 female spot. Husband and wife team of Alex and Anna-Maria Walsh (pictured above) also enjoyed their Sunday morning running the streets of Northampton. Anna-Maria was home first in 53:36, whilst Alex was just 1 second over the hour mark.

If you are interested in joining us, please get in touch via the numbers below or via our Facebook page or check our website fleckneyandkibworthrunners.co.uk
Alan Gibson 07960 969810
Andy Kemp 07525 465643