Kibworth and Fleckney Running Club March / April Report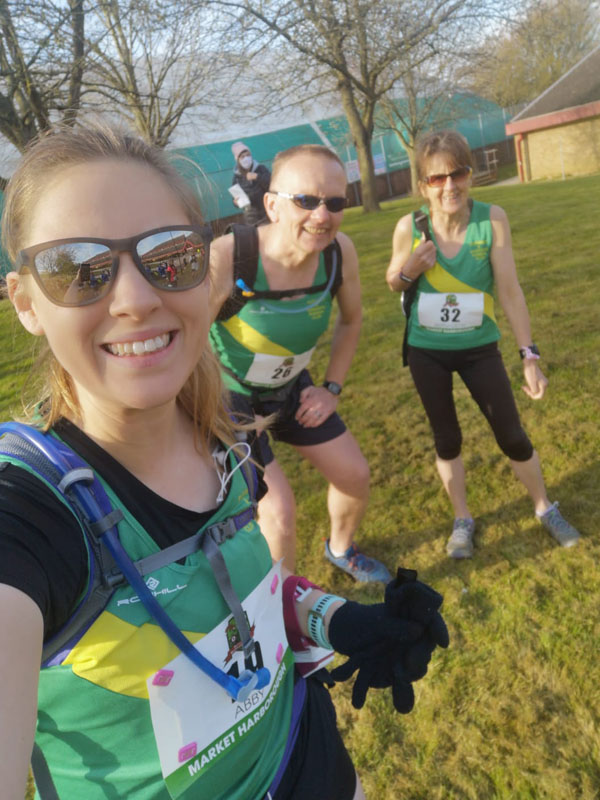 We are delighted to report that three of our club members took part in a physical event for the first time in over a year. Bernie Owen, Abby Davies and Alan Gibson all represented the Market Harborough team in the Battle of Brampton Valley Way on Sunday 18th April.
The event saw 151 runners representing Market Harborough or Northampton. They ran 28 miles along the Brampton Valley Way starting at their respective ends for an out and back run. This helped with social distancing requirements, as did a phased start at each end.
After all the winter training, the day brought bright blue skies and sunshine. This perhaps wasn't appreciated by all the runners, at least until they had finished! There was some respite from the sun when running through the two tunnels along the old railway line, so head torches were required as well as plenty of stamina.
All three of our runners completed their first Ultra Run; any distance over a Full Marathon qualifies. This earned them a medal, t-shirt and a cold drink or two later on, especially Alan who was 'celebrating' his birthday by tackling the event. Bernie was quickest for the Club, 73rd overall in a time of 4:28, Abby not far behind in 4:44 for 99th place, and Alan was 130th in a time of 5:19.
Northampton took the overall team honours, with several of their runners completing the distance in a little over 3 hours.
Sam Pole runs in the Lake District, again!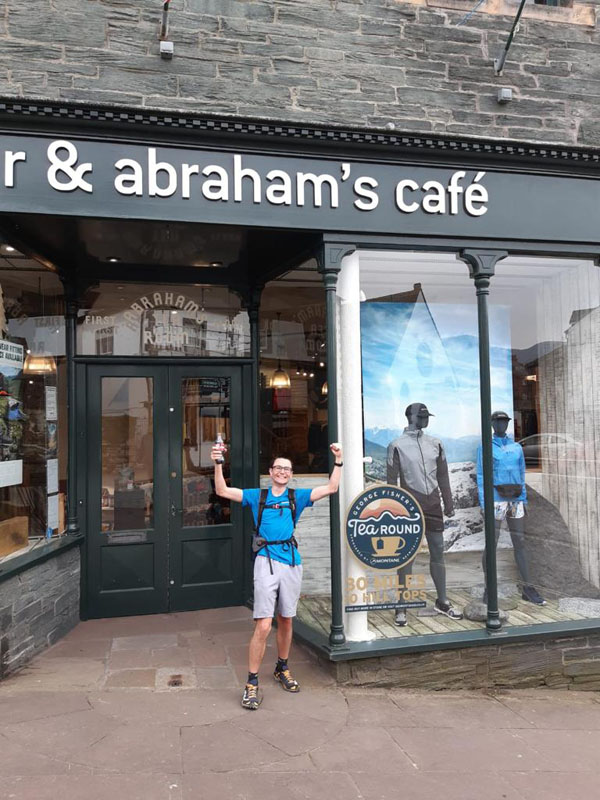 On the same day, our club mountain goat, Sam Pole, was tackling the George Fisher's Tea Round challenge in the Keswick area. This may sound like a pleasant way to spend a Sunday afternoon, but only if you fancy running 30 miles with a total ascent of 12,000 feet! This immense challenge took 9hrs 7mins, taking in ten hills in the beautiful Lake District, including Catbells, Causey Pike and Grisdale Pike.
Meanwhile closer to home, members are running much shorter distances on a regular basis at our Tuesday and Thursday Club Nights, where we are almost back to normal. Meeting outdoors and running in socially distanced groups with a maximum of 6 people in each, it is great to be back running around the local roads, trails and fields with club mates. We meet at Saddington or Fleckney on a Tuesday, then Kibworth every Thursday, with a range of distances to suit all abilities. As lockdown rules ease further, we will plan a few pub runs taking in surrounding villages, and enjoying a post run drink or meal.
New to running? Looking to get back into it? Want to run with good company instead of solo or pounding the treadmill at the gym? If you are interested in joining us, please get in touch via our Facebook page, or our website.
Alan Gibson