Wine Note.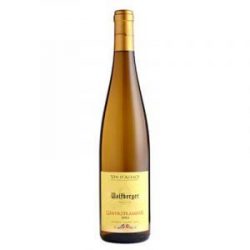 2018 Gewürztraminer Wolfberger(Co-op)
Grapes for white wine fall into two camps – aromatic and, well, non-aromatic. Gewurtztraminer is definitely in the first category. It smells like lychees (with which it shares aroma compounds) and roses. That can be too much of a good thing, but this example has just the right amount.
Alsace wines can vary in sweetness but rarely indicate the sugar level on the label. The information on this bottle very helpfully suggests that it's not dry. The slight sweetness is well balanced by enough acidity. Don't keep it too long though; the richness and sugar may soon overwhelm the acid. Its deep colour doesn't indicate that it's too old, it just shows the influence of the grape's pink skin. It traditionally goes well with smelly cheeses or takeaway Chinese dishes.
John Freeland (u3a Wine Tasting Group)