Kibworth & Smeeton WI.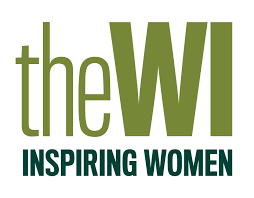 Early last year, when Covid-19 struck, Leicestershire & Rutland Federation of Women's Institutes had to cancel the ever popular Annual Council Meeting just one week beforehand and the WI, like everyone else, faced a challenging year. Many of us have kept in touch through phone calls, texts and FaceTime, keeping spirits up and supporting each other. We have also learned to 'Zoom' and were delighted to learn that the ACM would be held this year, via Zoom, on Saturday 6 March, albeit with a reduced programme. 
Securing a place.
Several of our members managed to secure a place among the nearly 500 attendees expected to join! We were asked to remain on mute, though we could put questions to the speakers usiA place securedng the chat function.
Girl Guiding uk.
Once the business part of the meeting was completed, our first speaker was Sally Illsley, Girl Guiding UK, who took us on a journey from the beginning of the movement – when in 1905 a handful of girls gatecrashed a Scout meeting, demanding activities for girls – to the present day.
Sally spoke about the things guides did to learn for themselves and to help their communities, how the movement has adapted and modernised to include more adventurous activities in addition to the traditional crafts and "domestic" themes and to learn skills for their future. When Sally was Deputy Chief Guide, she oversaw changes to the Girl Guide Promise to make it more inclusive and relevant to the modern world.
Competition Winners.
After a short break, the winners of the competitions, which were of necessity more limited, were shown as a PowerPoint presentation. One of our members entered the adult cookery competition, which was to make and decorate a cake on a zoo theme. She did not win this year, but her efforts had a lovely ending as she very kindly donated the beautiful cake to a little girl as a great surprise for her lockdown 3rd birthday. Her granddaughter, on the other hand, won first prize in her age group for three beautiful small cakes, again on an animal theme.
Guest Speaker: Christine Walkden.
Christine Walkden, gardener, broadcaster and author and our second speaker gave us an inspiring talk about her life, peppered with amusing stories. Aged 10 she took some plants home to look after during the school holidays, only for her dad to say that she couldn't do that as the family were going away. She put them into a deep bathtub of water near the shed and came back to a wonderful display of white campanulas! She hastened to add, "Do not try this at home, it usually kills them!" After being given a crocus corm to grow at home she became fascinated with the wonderful things that could grow from a small bulb or a tiny seed and at the age of 11 she took over a vacant allotment (paid for by her mother as she was underage) and successfully grew and sold produce there.
From these small beginnings, Christine went on to a fascinating life of gardening, lecturing and training young people, doing garden tours and writing. She spent some time at the Botanic Gardens at Kew, where they needed a seed physiologist. Their work developed into the Millennium Seed Bank. Christine has been the resident garden expert on The One Show and told us that as a child she loved Gardeners' Question Time, marvelling at their expertise and never dreaming that one day she herself would be an expert. She finished by saying that if we know of anyone who wants to be a horticulturalist, please encourage them – it has given her a wonderful life.
Those of us who were able to take part in this year's ACM enjoyed an excellent, well organised meeting – but we do hope that next year we will all be able to enjoy the event in person and at our usual venue.